The end of the Black Sea Wheat Agreement: impact and possible consequences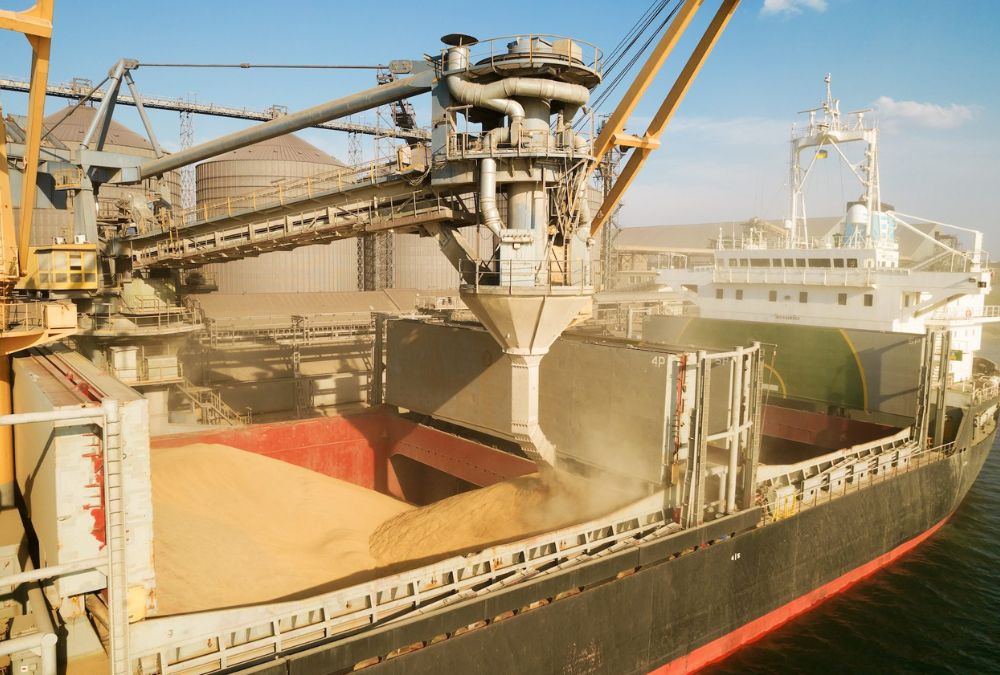 4 August 2023
In the past year, the Black Sea Grain Initiative, a UN agreement between Russia and Ukraine, has ensured Ukraine's ability to export agricultural products from its three Black Sea ports: Odessa, Chornomorsk, and Pivdennyi. Since the beginning of August 2022, a total of 32.9 million tonnes of agricultural products have been shipped from Ukraine under this program. This includes 16.9 million tonnes of maize (approximately 60% of total exports), 8.9 million tonnes of soft wheat, 1.9 million tonnes of sunflower meal, as well as sunflower oil, barley, rapeseed, soybeans, and sunflower seeds.
However, on July 17, Russia's withdrawal from the agreement abruptly halted Ukrainian exports of grains and other agricultural products from Black Sea ports. This move not only ended security guarantees but also led Russia to perceive port infrastructure, storage silos, and any ships bound for Ukraine as potential military targets.
Consequently, the Black Sea region shared by Russia and Ukraine has once again become a potential threat to maritime traffic. This disruption has blocked a significant flow of nearly 19 billion kilos of agricultural products intended for developing nations in Africa and Asia during the 'Grain Deal' year. Notably affected countries include Bangladesh (with over one billion kilos of imported grain from Ukraine), Egypt (with more than one and a half billion kilos of imported agricultural products), Indonesia, Kenya, Ethiopia, and Tunisia.
Alternative routes and possible scenarios
Over the past eighteen months, Ukraine has tried to develop and reinforce alternative logistics networks to the Black Sea ports, where exports can be conducted and sustained. It has concentrated on the Danube River ports (currently the primary alternative logistics route to the Black Sea, though subjected to Russian attacks on 24 July) and land, road, and rail connections. However, the capacity of these alternative networks to handle exports is compromised and limited in terms of volume (see Figure 1).
The surplus of Ukrainian products has already led to market congestion in neighbouring Eastern European countries, disadvantaging local producers who find it challenging to compete with Ukrainian products in terms of both price and logistics.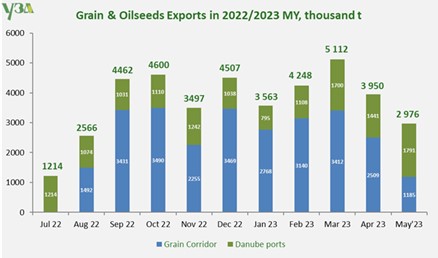 Figure 1. Exports of grains and oilseeds from Ukraine (.000 t) during the 2022/23 marketing year by logistics route. Source: Ukrainian Grain Association.
Expanding alternative logistics routes will likely struggle to compensate for the export volumes that were initially intended for the Black Sea, consequently intensifying pressure on prices and logistics within Eastern European nations. In May, the European Commission granted these countries the right to ensure the transit of Ukrainian goods without needing to stop them on their own markets.
The development of Ukrainian logistics capacity, both for outbound and inbound goods, warrants close observation. Similarly, the stance the European Commission adopts to address the demands of Union-bordering countries regarding the extension of their right to not import goods from Ukraine remains uncertain.
The increasing influx of Ukrainian goods into Eastern Europe may necessitate heightened logistical capabilities for sorting items destined for Western EU nations or third-party countries. This could potentially lead to logistical congestion, resulting in a shortage of non-Eastern freight transport options. Importing EU countries such as Italy could consequently experience elevated import logistics costs.
An already compromised situation
The termination of the 'grain corridor' agreement will significantly curtail Ukraine's export prospects. These prospects were already expected to decline sharply during the 2023/24 marketing year, even if the Black Sea Grain Initiative had been renewed. The considerable exports of the previous year, coupled with a substantial reduction in supply due to ongoing conflict-related agricultural production decline, had already been forecasted by the US Department of Agriculture to decrease in 2023/24: sunflower seed exports anticipated to decrease by 61%, maize by 30%, and soft wheat by 38% compared to the preceding marketing year.