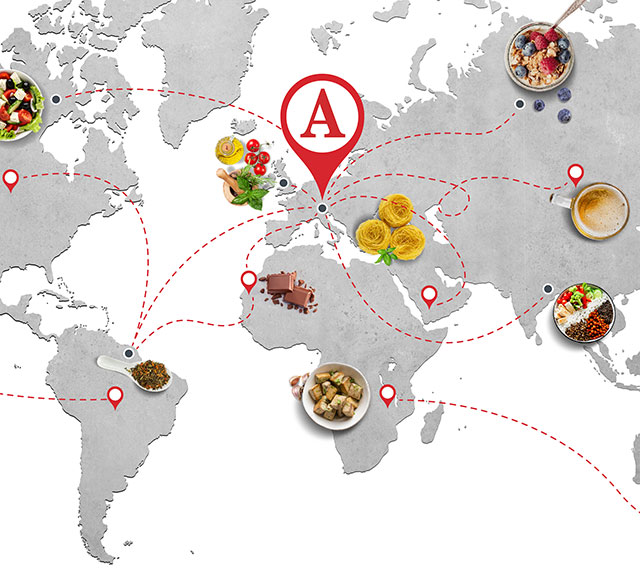 Excellence Beyond borders
Atlante's method
Atlante's Method
The journey from idea to shelf
Market
Research
Quality
Communication
Supply chain
Sales point
Consumer
Solutions
At Atlante, every direction leads to a world of flavours!
Private label
We are specialists in creating private label products. Thanks to our deep knowledge of markets and products, we are the ideal partner for the development of turnkey projects.
Our brands
We have an extensive portfolio of tertiary brand products with a proven track record, immediately available to be included in any assortment, also as pilot tests ahead of the launch of a new private label.
We Think Big

Plant-Based Hub
Atlante Observatory dedicated to vegan world.
Read more
Our clients