Atlante boasts a comprehensive range of protein products for every time of day and every occasion.
The protein range includes products high in protein, low in fat and with a strong focus on avoiding added sugar. They are complete and balanced products perfect for incorporating protein into the everyday diet. The Go For Fit brand includes milk and plant-based drinks, and both sweet and savoury snacks.
Protein Snacks
Atlante offers several protein-rich snacks that win you over from the first bite. The tasty selection includes protein bars available in chocolate and white chocolate. New to the market is the vegan salted protein bar with no added sugar that contains spirulina, a superfood rich in protein and fibre. Ideal to carry with you at all times, these protein-rich bars are great for a quick and tasty break. For those with a sweet tooth, Atlante has created a chocolate protein bar with no added sugar, which is perfect for satisfying chocolate cravings without the guilt. Completing the snack assortment are chocolate chip protein cookies, whose sweet and fragrant taste is perfect a sweet breakfast or snack.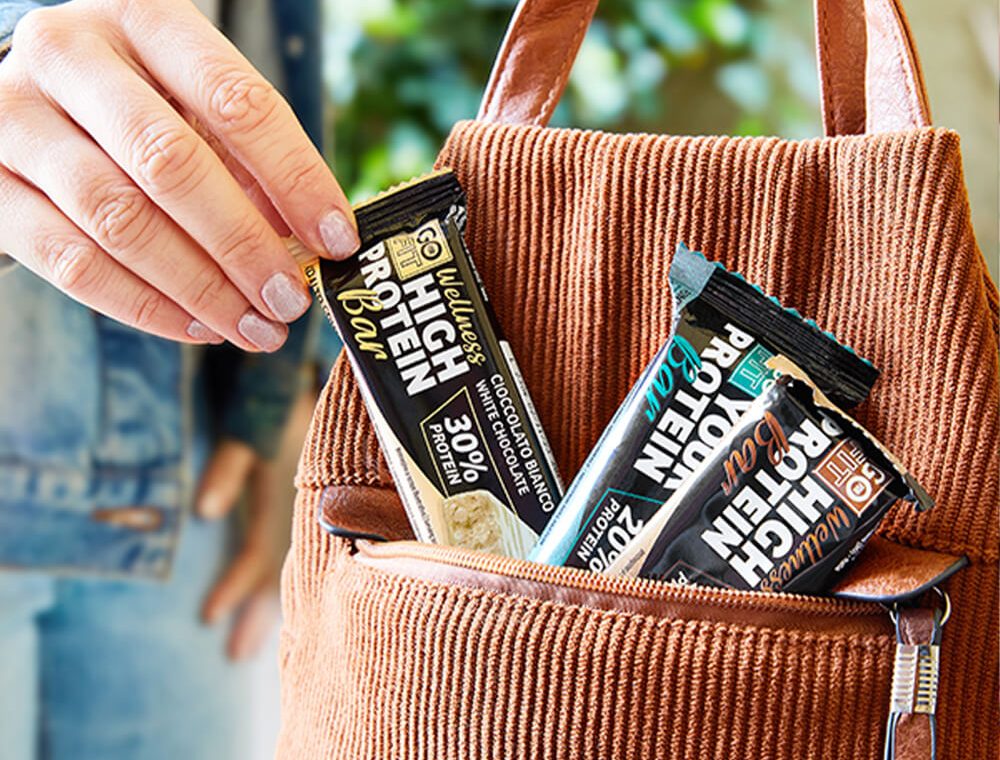 Protein Drinks
Trends in recent years include the profile of an increasingly health-conscious consumer in search of products suitable for a balanced diet. Always in line with market trends, Atlante has developed a selection of protein drinks designed for those wishing to integrate the right amount of protein into their diet. These include a UHT protein drink from 100% Italian milk, which contains more than twice as much protein as skimmed milk and has no added sugar or fat. Another product in the range is a soya-based, high protein plant-based drink for those looking for a drink rich in plant protein. In its natural and cocoa flavours, this drink is gluten- and lactose-free. Finally, for those who want to fill up on energy, Go For Fit also offers two types of energy drink containing BCAAs with orange and lime and mint, ideal as a post-workout boosters.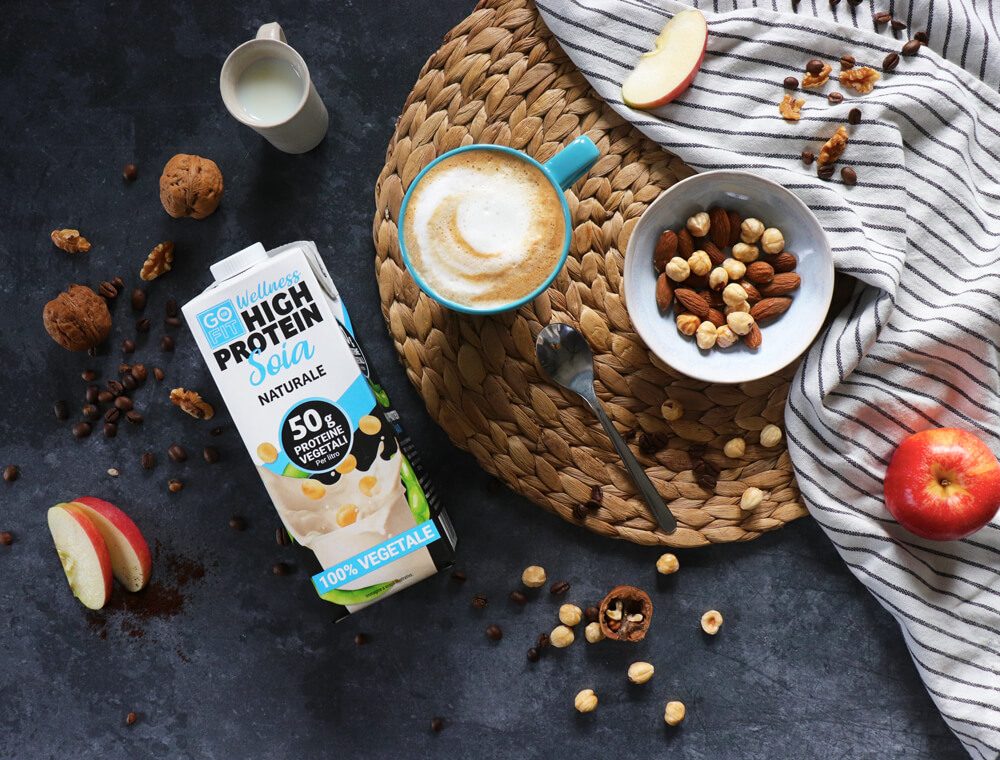 Protein Puddings and Protein Yoghurts
Given the strong growth in the protein dessert market, Atlante has also created a range of sweet snacks. Creamy, protein-rich, low-fat lactose-free protein puddings are offered in cocoa and vanilla flavours. They are perfect to take with you as they do not need to be refrigerated and also contain no gluten or added sugar. To extend the range, Atlante has also developed protein yoghurts in vanilla, peach and salted caramel flavours. They are lactose-free, have no added sugar and zero fat. Both the puddings and the protein yogurts are an excellent option for a balanced and tasty breakfast or snack.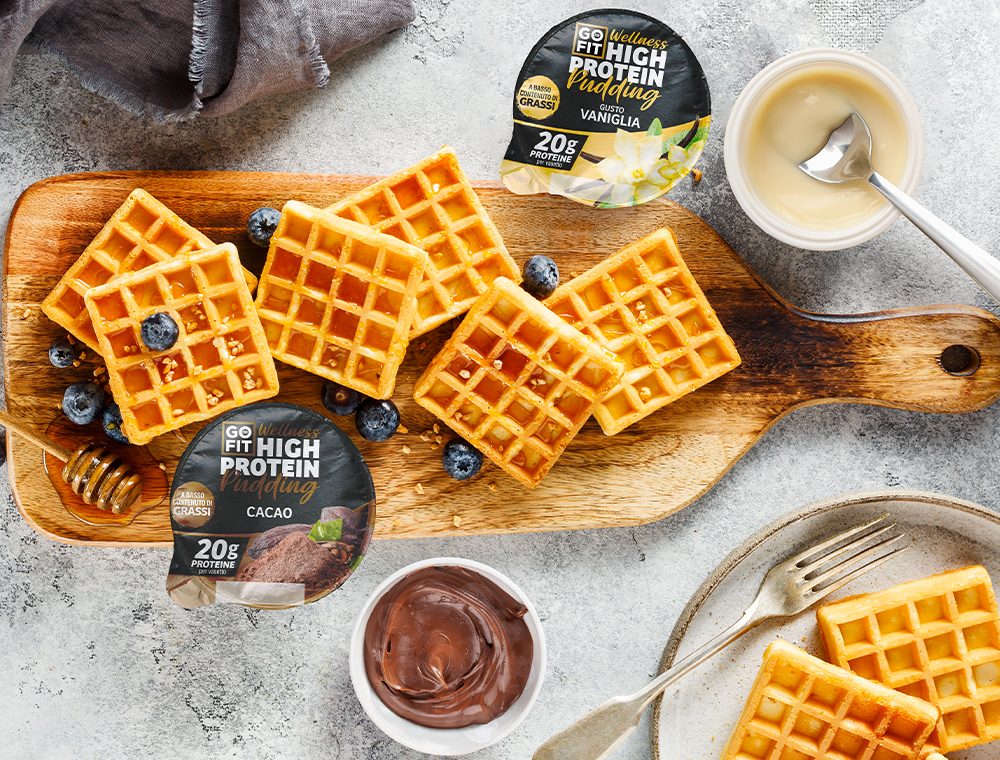 Protein Ice Creams
Ice creams with a high protein content are increasingly popular in Europe, as are products designed for those who are lactose- and gluten-intolerant. This is why, in line with the current healthy market trends, Atlante has developed protein ice creams with peanut and vanilla. The recipe contains 30 g of protein per jar, contains no lactose or gluten and is rich in fibre. Unlike other ice creams, which are mainly consumed in the warmer months, protein ice cream meets the needs of those who want to include protein in their diet all year round. Protein ice creams are ideal at any time of the year as a dessert or as a snack before or after physical activity.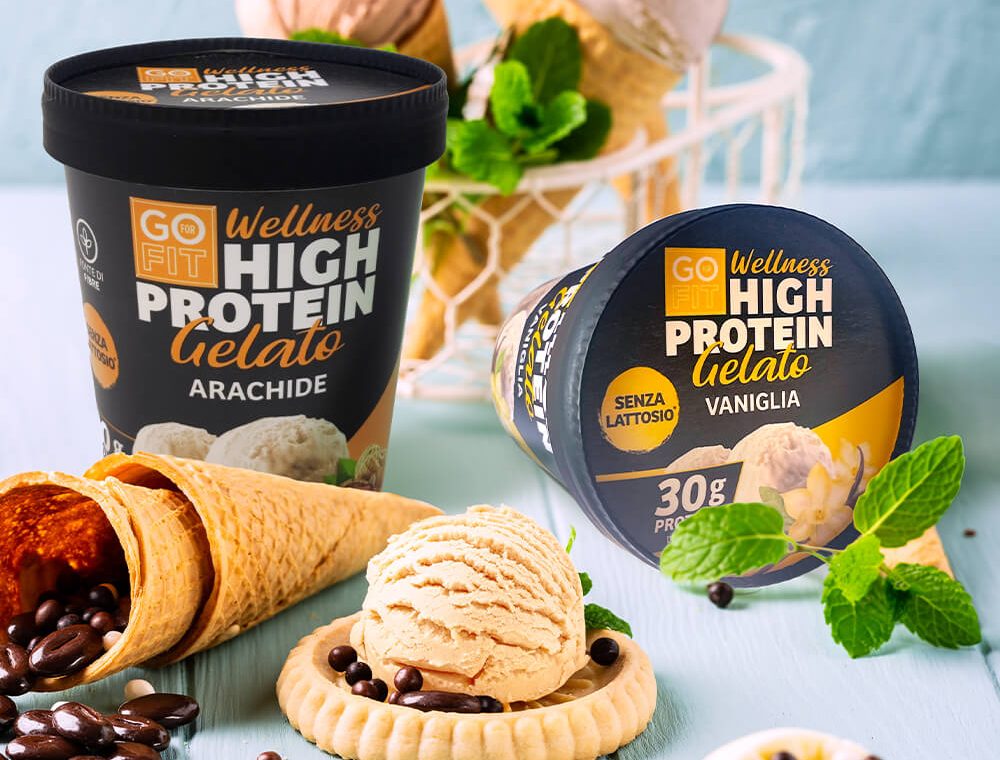 Protein Carbohydrates
To meet the needs of consumers who prefer low-carbohydrate, high-protein foods, Alante has developed protein bread, perfect for protein-rich sandwiches with a crunchy crust and a soft, fragrant heart. In addition, protein bread is rich in soya, flax and sunflower seeds and has a slightly toasted taste. Another addition is the protein pasta, ideal for making tasty, low-carbohydrate and fibre-rich fitness-friendly pasta dishes. Both bread and protein pasta are ideal for those wishing to introduce an adequate amount of protein into their diet.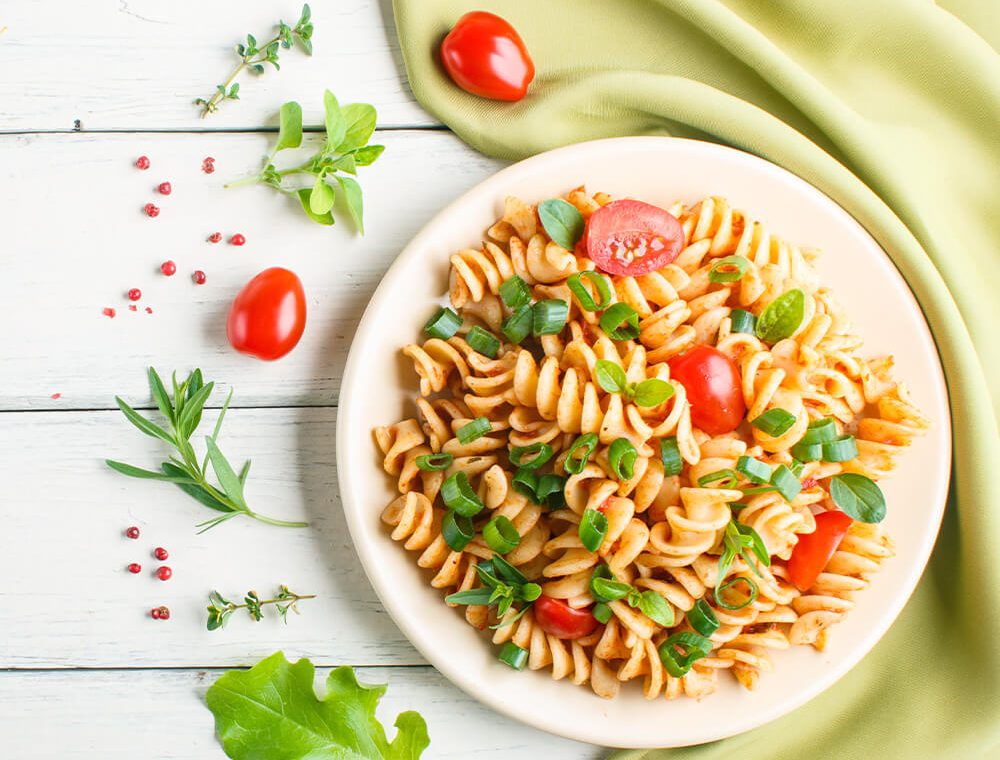 Plant-Based Hub
Atlante Observatory dedicated to vegan world.
Read more