The growing success of Greek yoghurt: a healthy and tasty food product increasingly favoured by Italians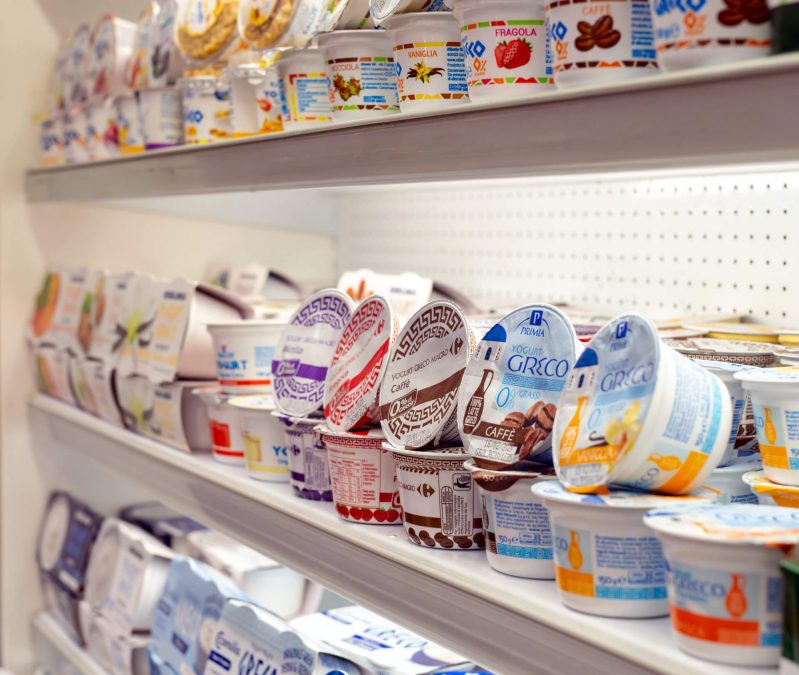 21 January 2020
On the occasion of the 2020 edition of Marca in Bologna – the Italian trade fair dedicated to distributor brands – Atlante has chosen to focus on Greek yogurt, a food product which has been extremely successful in Italy and abroad for a long time. Thanks to the partnership with Nielsen, a global data measurement and analysis company, the most recent data at Italian and overall level were presented during the meeting as regards the yogurt sector, highlighting the main consumer and market trends which have helped make Greek yogurt a successful product, increasingly present in people's daily diets.
A growing trend
The analysis conducted by Nielsen shows that, at global level, the yogurt market is worth 76.4 billion euro, in Italy alone the figure is 1.5 billion euro, amounting to 427 tons and 1.4 billion packages, a declining trend compared to the previous year.
On the contrary, in 2019 the market for Greek yogurt has recorded an increased turnover (+7%), amounting to 188 million euro, with volume of 30.7 tons and 154.5 million packages. The discount channel was the retail sector with the best performance, more specifically the Greek yogurt produced and imported by Atlante, in partnership Kri Kri, appeared to be one of the highest performers.
An increasingly varied offer
The yogurt range is increasingly wide, with different flavours and varieties, as an alternative to traditional yogurt. We go from yogurts rich in proteins and with a low fat content, to yogurts based on vegetable alternatives for a vegan diet or for those who are lactose intolerant; also the variety of flavours on offer is being increased, to include tropical, spiced, with increasingly original mixtures and combinations.
Within such a wide and diversified range to meet the tastes of all consumers, Greek yogurt has been establishing itself as one of the protagonists in a healthy nutritional regime, bearing in mind that consumers now have a higher awareness level and tend to favour products with balanced nutritional values. By the same token, because of its high protein content compared to traditional yogurt, it is an ideal component in a vegetarian, vegan, flexitarian or ketogenic diet, as well as in sports nutrition. From a retail perspective, on-shelf availability has been favoured, with a basic value/kg which is on average three times higher than that of traditional yogurt.
As regards consumer experience, Greek yogurt has several characteristics which make it especially appreciated; most notably it is a trendy product, which combines flavour, nutritional properties and versatility, it is pleasantly sour and at the same time creamy; it can be mixed with fruits and fibre source as ideal ingredient for sweet and savoury recipes. Last but not least, its high protein content (18% to 30% of the recommended daily intake) and variable fat and sugar components make it a product with a high satiation value.
The role of Atlante: innovation under the sign of quality

Within this scenario of growing success for Greek yogurt, Atlante has played a pivotal role. Thanks to its close collaboration, which started in 2016, with Kri Kri, a Greek company present in 30 countries worldwide, Atlante has consolidated a strategic partnership to develop and promote traditional Greek yogurt in Italy, pasteurized within 24 hours. As well as guaranteeing the quality and safety of its final product, Atlante has analysed its customers' requirements, finding new opportunities and developing the whole Greek world by presenting unique and innovative recipes for yogurt and more, as demonstrated by the presence at Marca of the new Greek Frozen Yogurt, an absolute novelty on the Italian market in the following flavours: plain, honey, salted caramel, sour cherry, chocolate and pistachio.