Atlante drives innovation in the plant-based aisle with its organic seitan and meat-free frankfurters Vegamo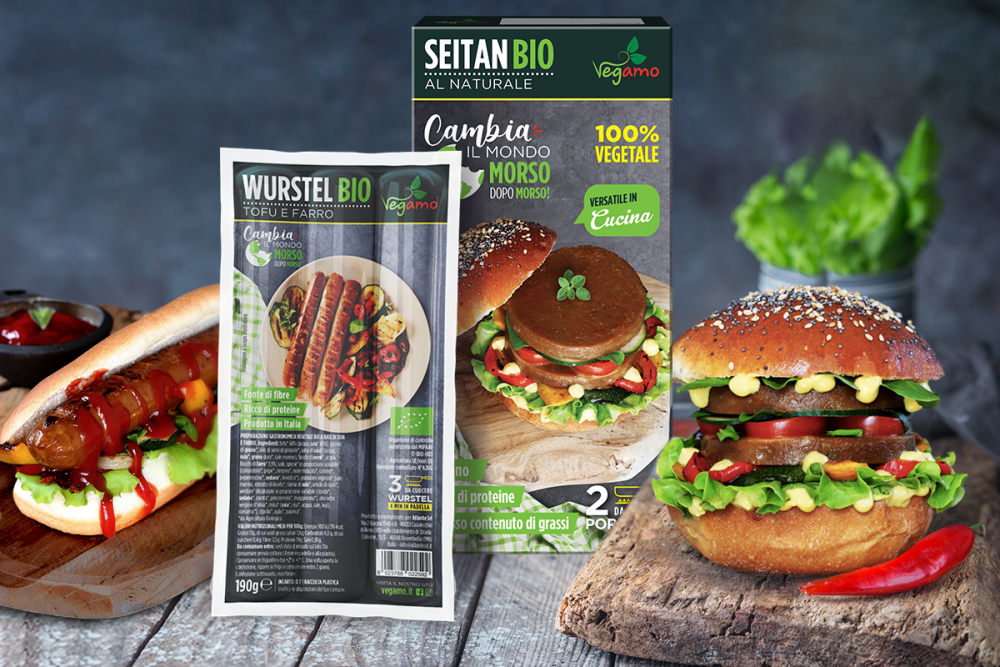 15 October 2021
Plant-based a growing trend
The demand for meat alternatives is constantly growing. In particular, around 27% of consumers in the world say they regularly buy plant-based substitutes for meat and in Italy there was a growth in value of 26% in the year ending July 2021, as it emerged from the latest Nielsen release.
This trend is due to the growing number of consumers who follow a flexitarian diet, which provides for a reduction in the consumption of meat. The category of meat substitutes, therefore, has a high growth potential because it is increasingly in line with the needs of a much wider range of consumers than just vegans and vegetarians.
Going Organic: a lifestyle
Organic products are becoming more and more a real lifestyle choice supported by strong ethical and social motivations. The pandemic and the resulting increased attention to health and well-being issues have given further impetus to this trend. According to data from the SANA Observatory, organic product sales in Italy in 2020 exceeded 4.3 billion euros of which 3.9 refer to domestic consumption (+7% compared to the previous year).
Atlante, paying great attention to the needs and trends of the market, launched two Vegamo brand products which are highly requested by consumers: seitan and the meat-free frankfurter. These innovations combine the attention to sustainability linked to the consumption of meat alternatives and the benefits of organic products, two rapidly expanding trends.

The Vegamo seitan and the vegetable frankfurter
With reference to the launch of the Vegamo seitan and the vegetable frankfurter, Dario Lavagna, Atlante's plant-based Business Unit manager, says: "We have decided to expand our portfolio of alternatives to meat to offer a 100% organic version of two products which are much loved by consumers". His words are confirmed by the data of the latest Nielsen release, from which it emerges that in Italy the sales of seitan have recorded a growth in value of 8.2% in the year ending July 2021.
"With the inclusion of these products in our portfolio we want to increasingly meet the new needs of modern consumers who, especially following the pandemic crisis, are particularly attentive to issues related to health and sustainability and the choice of organic products, without giving up taste and practicality of consumption".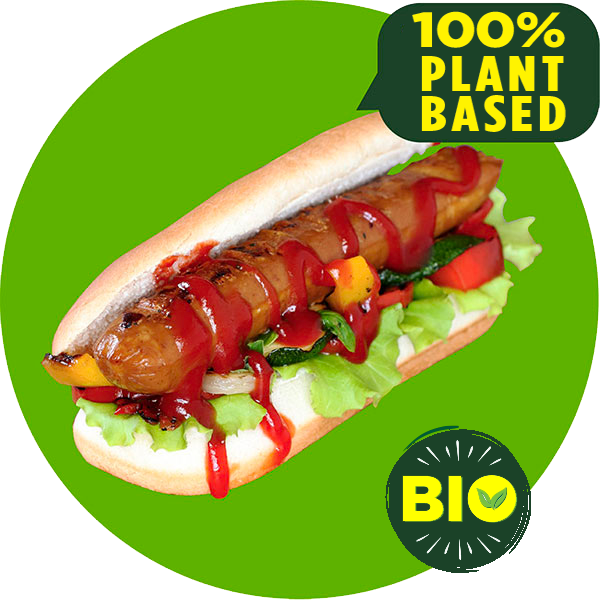 With their high protein content, the Vegamo seitan and the vegetable frankfurters are the perfect vegetable substitutes for meat. The round shape of the seitan allows you to recreate tasty variations of traditionally meat-based dishes, such as hamburgers, while the vegetable frankfurter is an excellent made in Italy ingredient for a quick and tasty lunch.
The Vegamo brand is supported by an integrated digital strategy, thorough a dedicated website, an Instagram page and a Facebook page, which respectively count 22,000 and 65,000 followers, which are updated weekly with new content such as collaborations with influencers, recipes and photos taken by users, who are always active and involved.