Chicchi d'Autore gets a makeover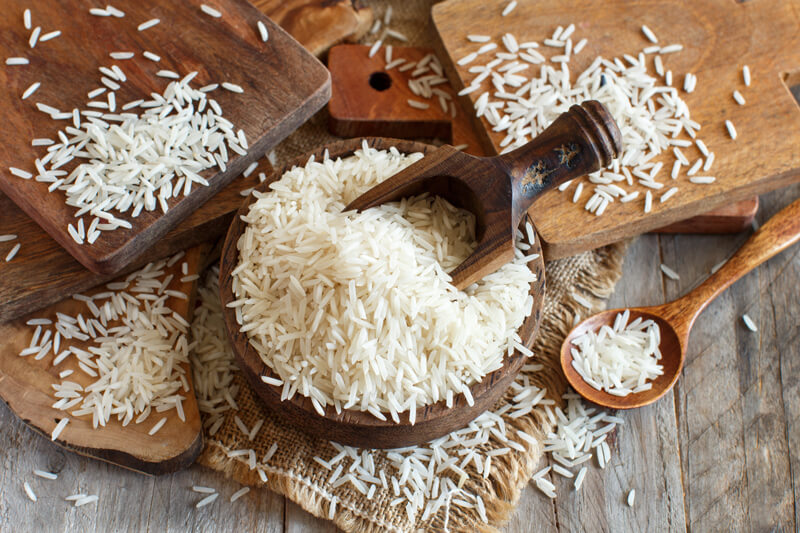 17 January 2023
"In 2022, BASMATI RICE continued growing in Italy, registering +6.0% in value and +5.3% in volume. This figure goes against the trend of the traditional rice market, which reconfirms the downward trend observed in 2021, with -2.2% in value and -3.9% in volume," notes Francesca Federici, Marketing & Communication Specialist at Atlante.
Basmati rice is a type of rice with an unmistakable taste and aroma that, despite its eastern origins, has become one of the most loved and consumed foods by Italians. Thanks to its versatility in cooking, it can be enjoyed in many different ways – on its own, as a side dish or as the base for one-pot meals.
Chicchi d'Autore basmati rice
In 2020, Atlante entered the basmati rice market with the Chicchi d'Autore brand, featuring dedicated packaging carefully designed by Atlante's graphics department to emphasise the authenticity of the product through geometric floral motifs with an eastern touch. The boxes also featured a see-through window for a glimpse of the beautiful white, elongated grains.
A more sustainable packaging
Concern for the environment has always been a priority for Atlante, which is why the company decided to work on the Chicchi d'Autore packaging to make the product more sustainable.
To this end, Atlante found a solution that would reduce the amount of packaging used while also maintaining the organoleptic properties of the product: a double-square-bottom format that is completely recyclable as plastic waste.

"Although the shape of the packaging and some of its aspects have changed, the graphic design and main colours remain the same," says Simona DiMartino, Packaging Manager at Atlante. "The window on the front of the box has been kept, so that consumers can have a direct view of the content. The choice of a monochrome design is also aimed at giving the product greater visibility, capturing the attention of those who do not know Chicchi d'Autore and surprising our loyal customers".