Highly volatile agrifood markets: modelling and forecasting for a new supply chain approach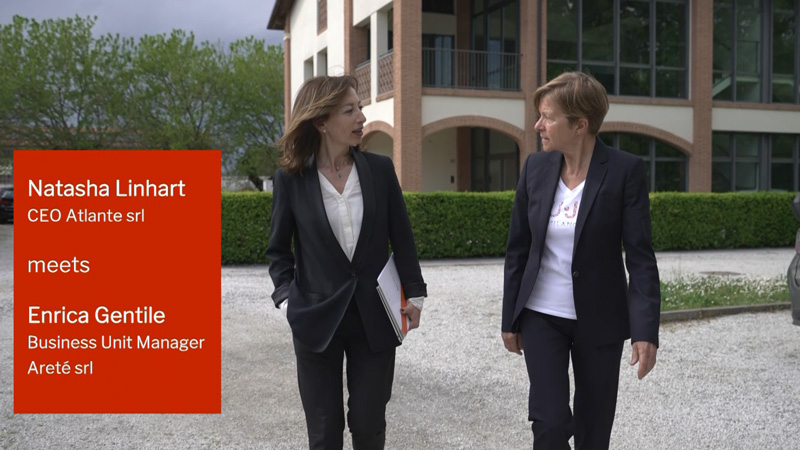 15 May 2023
Atlante's project with Areté: data analytics and forecasting systems enable planning and facilitating dialogue along the supply chain, while containing price risk even in extremely volatile situations.
Data science is being applied to food commodities to provide specialised analytics and innovative tools for monitoring and forecasting price trends.  Atlante believes in innovation and a change of approach, outlining an initial assessment of the work carried out and the results obtained less than two years after the start of its collaboration with Areté, the Agri-Food Intelligence Company specialising in forecasting for the agri-food sector.
The markets
Over the three years between 2020 to 2023 the market has seen historic records of extreme volatility in most agri-food commodities. The most extreme cases have reached an increase of 350% within a few months as shown by increases in sunflower oil or palm oil prices in 2022. There have been less striking cases that nevertheless experienced high fluctuations in the order of 200% and more in the same period as demonstrated in prices for sugar, soft wheat, coffee, butter and eggs.
The 'physiological' imbalance between supply and demand has been exacerbated in recent years due to increasingly interconnected and variable markets. The factors influencing and amplifying this issue have been climatic problems, logistics, the global pandemic, geopolitical variables, and financial dynamics linked to the volatility of exchange rates and interest rates. This has led to severe fluctuations in quotations.
The large and sudden decline in recent months have generated similar on-going issues throughout the supply chain.
"We realised how much the markets we source from on a daily basis are shaped and continue to be characterised by this dynamic." explains Natasha Linhart, CEO of Atlante, " The best way to manage and cope with constant change involving prices is to have as broad and detailed an overview as possible of the markets for the main commodities supplied in the areas of interest to us.  This is why we decided to collaborate with the Aretè team as our trusted partner to obtain an in-depth insight and focus on the major commodities markets. This keeps us constantly up-to-date on trends and developments and provides us with comprehensive overviews complete with analysis and price forecasts. It cannot be emphasised enough how Arete's support is an essential tool for the various departments of our company helping us better identify our purchasing strategies by gaining more knowledge and awareness of the deeper rationale behind developments in global markets."
"The models allow visibility into commodity price trends up to 18 months ahead," explains Enrica Gentile, CEO of Areté. "We have now come through more than three years of extremely complex and volatile markets. A variety of overlapping factors have come together to compound issues such as the recent pandemics, conflicts, weather and logistic problems. That said, volatility is fast becoming a systemic condition that operators in the sector live with on a continuous basis. Monitoring and forecasting tools have enabled our client companies to be prepared, to anticipate market trends and to drastically reduce the impact of price spikes while protecting margins. This has also facilitated dialogue and negotiation at different levels of the supply chain. The forecasts now cover 40 major commodities, but we are constantly working on new markets, while being guided by the demands and priorities of the client companies we work with."
Highly volatile agrifood markets: modelling and forecasting for a new supply chain approach
Wheat, rice, sunflower and tomato are some of the agricultural commodities that can really change the world balance. Predicting global production, supply and cost trends makes the difference between full shelves and empty shelves – and indeed Covid 19 pandemic made it particularely evident. For this reason, Atlante chose to use in-depth analytical and forecast research and share it with its commercial partners, to face every possible future scenario together. In this video Natasha Linhart, CEO of Atlante, and Enrica Gentile, CEO of Aretè, discuss the new "crystal ball" that enables us to navigate highly volatile agrifood markets.