Halloumi: a new cypriot product lands on the italian market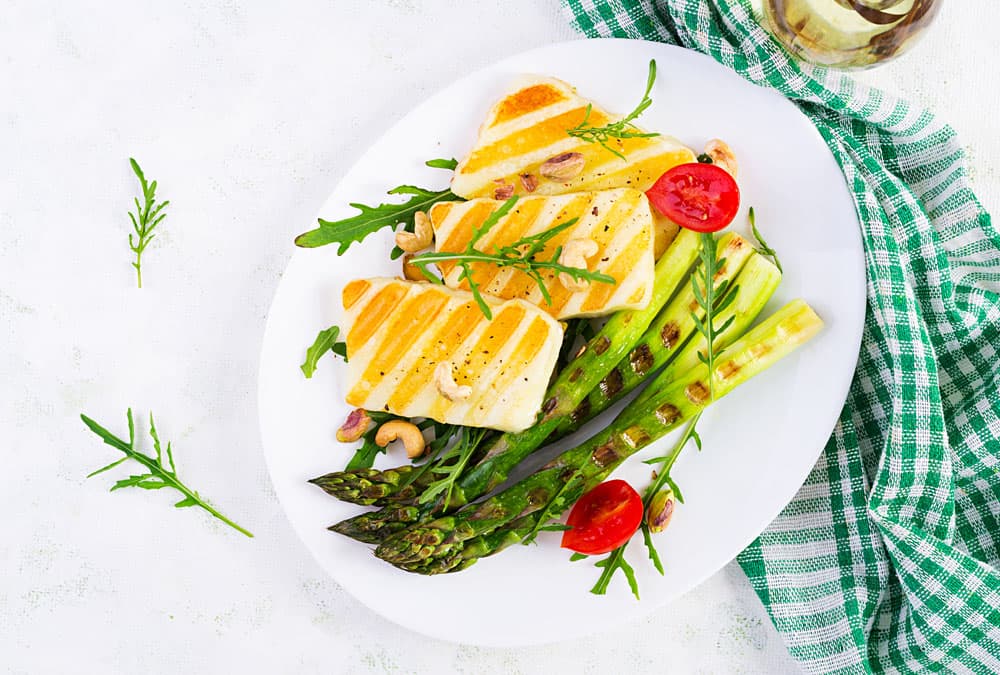 9 November 2023
Greek cheeses have won over Italian consumers thanks to their distinctive flavour and versatility in cooking. The growing demand for this type of product has led the market to diversify its offer, offering different products and flavours to satisfy even the most demanding palates.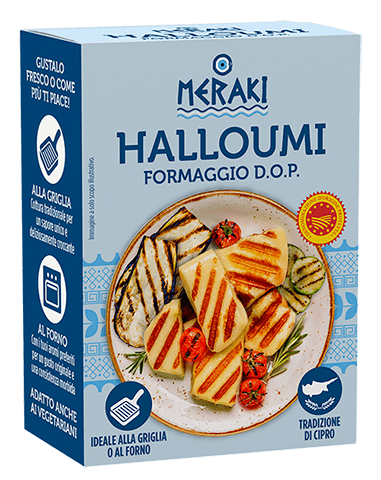 Atlante, an expert in Greek products, has expanded its offer by bringing Halloumi to Italy. While its origins trace back to the island of Cyprus, Halloumi cheese has firmly established itself as a staple of Greek cuisine.
For the launch of this unique product, we chose the brand name Meraki, which literally means doing something with soul, creativity or love. It means putting your whole self into what you do, a concept that brings us back to the passion with which our products are conceived and created.
Halloumi Meraki cheese among new Greek specialities
Halloumi Meraki is a cheese made from cow, sheep, and goat's milk. It has a firm texture and is characterised by savoury notes and a strong, rich flavours. Halloumi can be eaten raw, but its real strength lies in the texture obtained by grilling it.
Halloumi Meraki's blue and light blue packaging is evocative of the typical imagery of Mediterranean countries, which enhances the authenticity of the Cypriot product, also confirmed by the PDO mark on the front of the box. The packaging, created by Atlante's designer Simona Di Martino, was created to be functional, aesthetic and above all informative, and features two quick and easy recipes on the back to inspire consumers.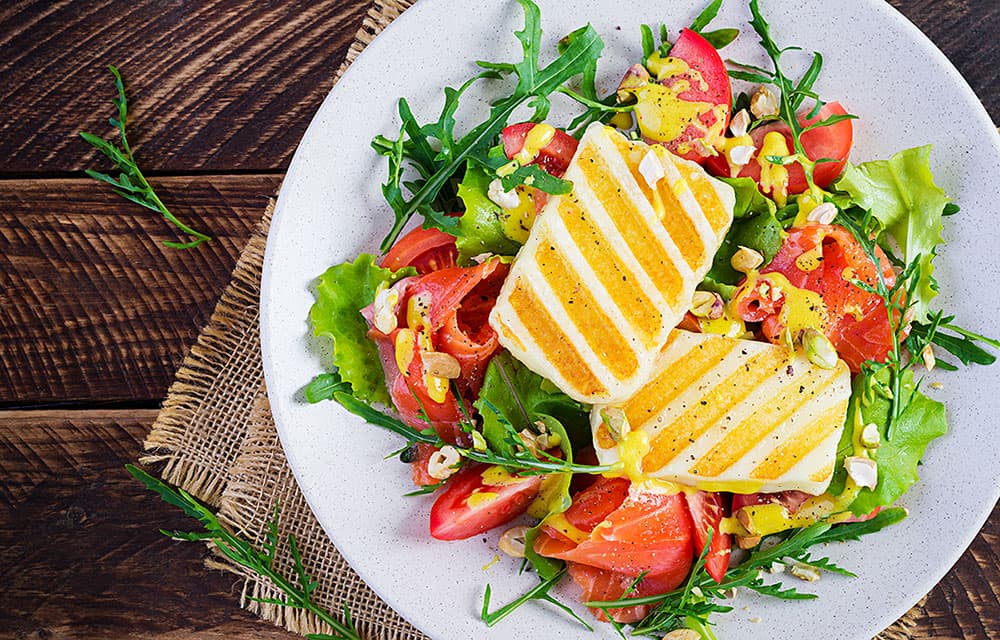 As reported by Michela Mastropasqua, Atlante Category Manager, "Halloumi is still not very popular in Italy, but we are confident that this launch will be successful, also thanks to the established trend of Greek specialities.
Italian consumers, accustomed to a long tradition of quality dairy products, will recognise and appreciate our halloumi thanks to the uniqueness and distinctiveness of this PDO cheese, made according to tradition."
When cooked, this cheese has a crispy outside and firm inside consistency – this characteristic is what makes it completely unique and unlike any other cheese.
Atlante strongly supported the launch of this product, which is now available in all Esselunga stores. Halloumi aligns seamlessly with contemporary market trends and effortlessly caters to the preferences of today's consumers. It stands out as the perfect choice for individuals seeking to embrace a healthy lifestyle while creating speedy yet exceptionally flavourful dishes.