Atlante renewed taste the difference fresh filled pasta assortment in Sainsbury's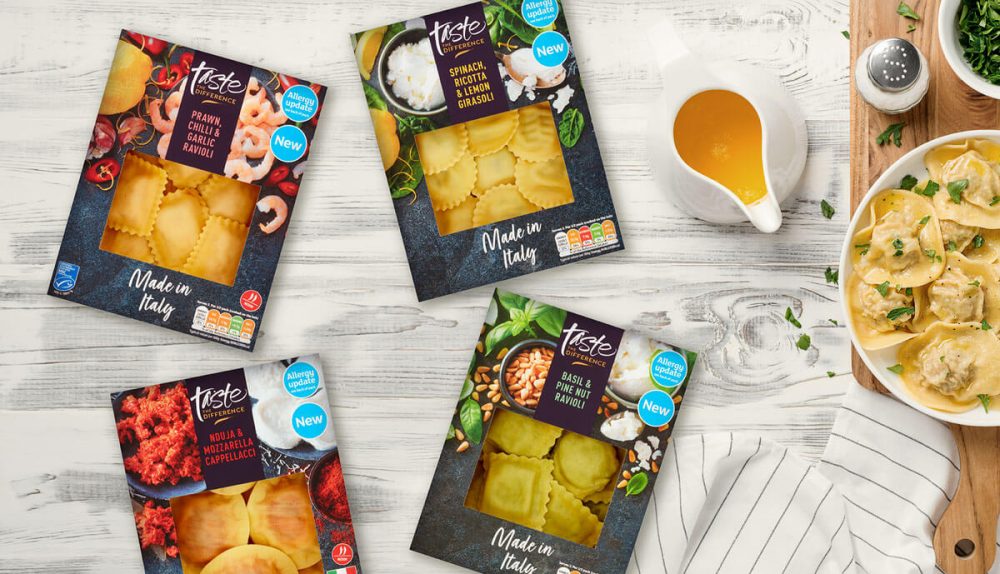 10 August 2021
Atlante is proud to announce the launch of six new Taste the Difference filled pasta products. Available in Sainsbury's stores and online from 4 August, they have new tasty recipes and a redesigned packaging.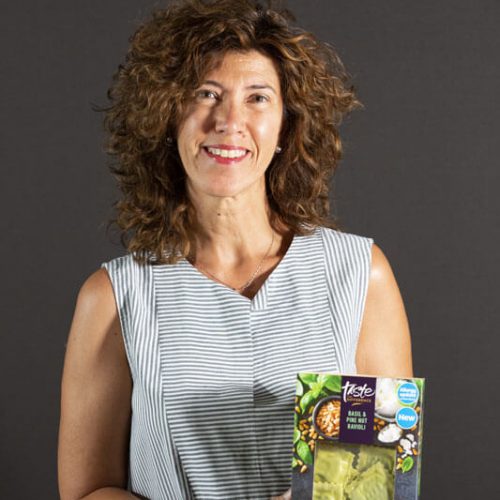 "We worked to deliver a premium assortment, with a rich flavour and an outstanding quality of the ingredients. Specifically, we improved the recipes of five existing Taste the Difference filled pasta products and developed a new one: 'Nduja & Mozzarella Cappellacci.
One of our goals was to achieve a thin pasta layer to make the most of the rich flavour and creaminess of the filling. The new Taste the Difference filled pasta range is generously filled with a percentage which represents between 55% and 60% of the whole product. All key ingredients belong to Italian tradition and were specially selected to deliver a premium quality, from free-range eggs to bespoken filling recipes. That's why you can taste the difference!
The packaging has been completely restyled and, together with the new Taste the Difference design, they perfectly communicate the great quality and taste of the new range."
Alessandra Gentili, UK Business Unit Manager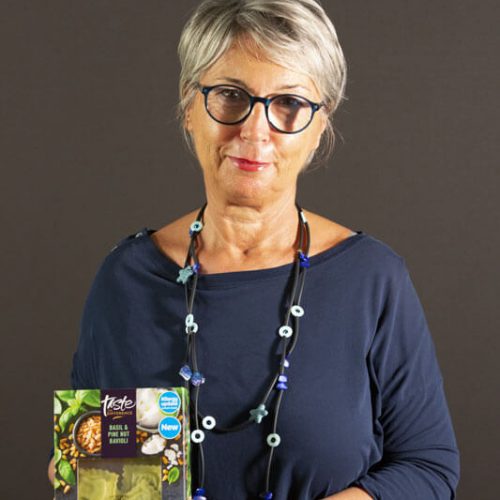 "Our goal was to deliver a fresh pasta range characterized by high quality ingredients and a rich and creamy filling.
We have chosen a Producer well-known for its premium products and proactiveness in innovation and thanks to the great team work between Sainsbury's, the selected Producer and Atlante we were able to deliver a range of products that deliver against all the aims.
We managed to get thinly rolled pasta enriched with free-range egg for a fuller flavour and perfect "al dente bite". The fillings are mixed in small batches to preserve the integrity of the raw material. In addition, vegetables and mushrooms are cooked on site in order to get the best quality from seasonal vegetables.
The Producer, with wide international experience and market knowledge, has 2 production sites and they've recently invested in a new factory and new machinery.
We're sure the new range will be very successful and it is great to see it on the shelf and in consumers' baskets."
Cinzia Ferrari, Purchasing Manager Italian Food in Atlante
The products are available in four shapes and with six different irresistible fillings: Basil & Pine Nuts Ravioli, Pumpkin & Sage Ravioli, Prawn & Chilli Ravioli, Nduja & Mozzarella Cappellacci , Spinach & Ricotta Girasoli, Porcini & Mascarpone Triangoli.