Atlante expands its portfolio with a premium swiss chocolate line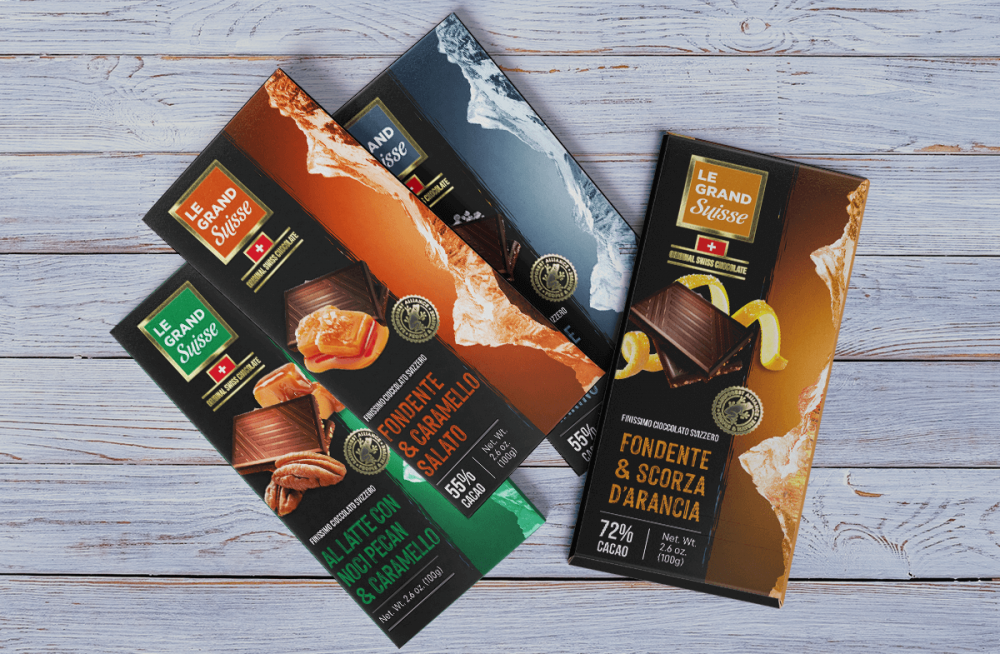 28 May 2021
The new line of chocolate bars, certified by Rainforest Alliance, will be made under their own brand "Le Grand Suisse"
Atlante, a company from Bologna that operates as a strategic partner of the main Italian and foreign food distribution chains, expands its range dedicated to confectionery and launches a new premium line of Swiss chocolate bars made under its own brand: "Le Grand Suisse".
In Italy, chocolate continues to be a much loved product. In particular, in 2020, the market for chocolate bars reached 531 million euros with a growth in value of +9% compared to 2019. Atlante, who has been present for several years in this market with private-label and fancy Swiss chocolate bars, had an excellent performance, reaching + 30% in value in Swiss chocolate sales in 2020.
All the chocolate bars will be made by Atlante's historic Swiss chocolate manufacturer, the well-known Frey chocolate shop, synonymous with guaranteed Swiss quality.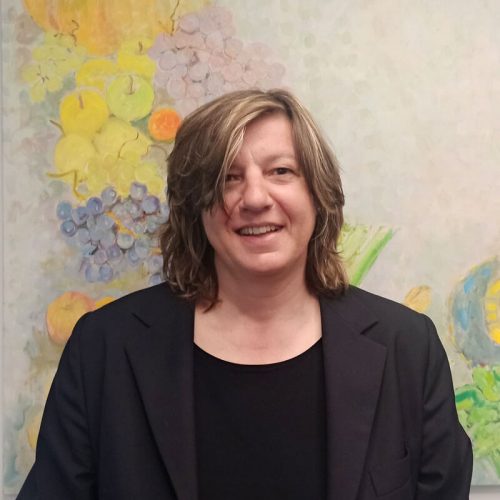 "Atlante is proud to offer a premium Swiss chocolate that stands out for the Rainforest Alliance certification – declares Paola Diani, Category Manager of chocolate in Atlante, "the cocoa used will in fact be certified and all processing complies with the best standards that include new measures to improve agricultural practices, combat the climate crisis, preserve forests, protect the human rights of farmers and workers and improve their livelihoods. The use of Rainforest certified cocoa is part of a broader program that sees Atlante increasingly attentive to the achievement of goals that can contribute to environmental and social improvement on various fronts: reduction of plastic in the packaging used, reduction of CO2 thanks to logistics optimisation and the adoption of high ethical standards within the company and throughout the supply chain."
The line of chocolate bars offers a varied and complete assortment in which classic flavours, such as 75% and 85% dark chocolate or milk chocolate with hazelnuts, alternate with refined and sophisticated combinations, such as dark chocolate and orange peel, dark chocolate and sea salt, dark chocolate and salted caramel, or milk chocolate with caramel and pecans.
Available in various colours depending on the taste, the packaging, a cardboard box with gold-plated finishes, recalls the Swiss authenticity of chocolate through a modern design. The snow-capped Alps stand out against the dark background, created with contemporary graphics, while in the foreground an inviting image of a square of chocolate and its ingredients awakens the consumer's sweet tooth. The logo is easily recognisable and highlighted by the golden frame under which the Swiss flag stands out.