Atlante enters the Personal Care market with the line "Faith in Nature"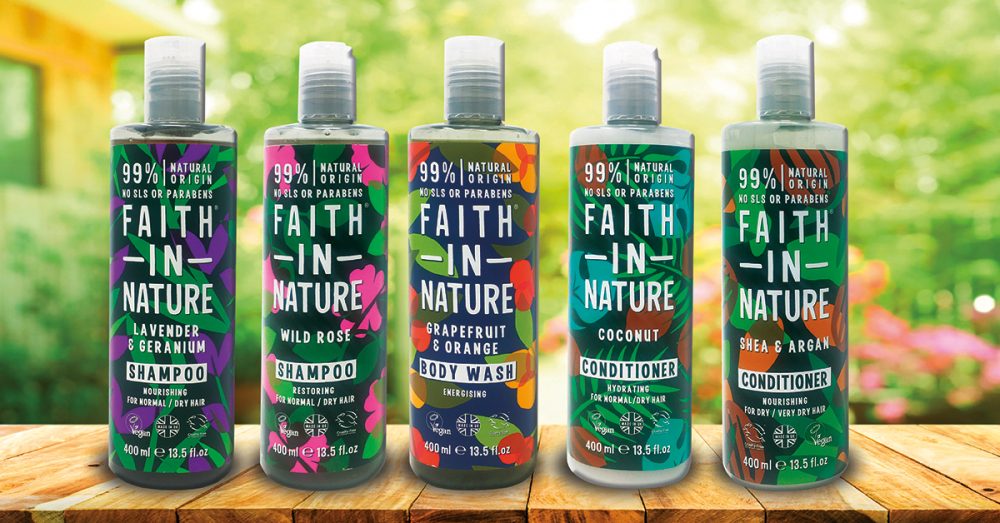 24 February 2022
Atlante is proud to announce that has extended its product range entering the Personal Care market. Indeed, it is now the exclusive distributor of Faith in Nature brand in the US. The Beauty & Personal Care market is experiencing a moment of rapid growth, due to the high number of young consumers interested in these products and the strong impulse of social media, where beauty and personal care are trending topics. In Europe, the Cosmetics & Personal Care market has reached a value of € 76.7 billion and the trend expected for the next few years is positive.
The Faith in Nature line puts nature first: it includes a wide range of Personal Care products that combine ingredients of 99% natural origin, excellent performance and high quality. The whole range is silicone-free, vegan and cruelty free. The pack is made of 100% recyclable plastic and the line includes also soap and shampoo bars, with recycled cardboard packaging.
"Atlante has been on the American market for several years as Private Label partner of important retailers of the area." – states Guido Lanzarini, Business Unit Manager in Atlante – "In 2022 a new adventure begins thanks to the chance we were given of presenting and representing the Faith In Nature brand with an exclusive distribution throughout the American soil. The first successes are around the corner: the line was listed in Walmart, Target and Bed, Bath & Beyond: in a few weeks the products will be on the shelves. Overall, Faith in Nature assortment will be distributed in over a thousand stores in America, and there is room for a great potential expansion".
Faith In Nature brand is solid and the company shares our same sustainability and market approach values. The products are 99% natural, vegan, cruelty free and Made in the UK. Consumers' feedback is very positive and we strongly believe that in a few months we will be able to tell you more about this umpteenth success story.
We have currently listed references belonging to the shampoo, conditioner, hair mask, hand soap, body wash, shampoo bars and hand soap bars categories. Our next objective is to extend the assortment by integrating the offer with Pet Care products . The US market is starting to grow and we are sure that we will be able to seize this opportunity as well.