Atlante and Kri Kri: an alliance based on quality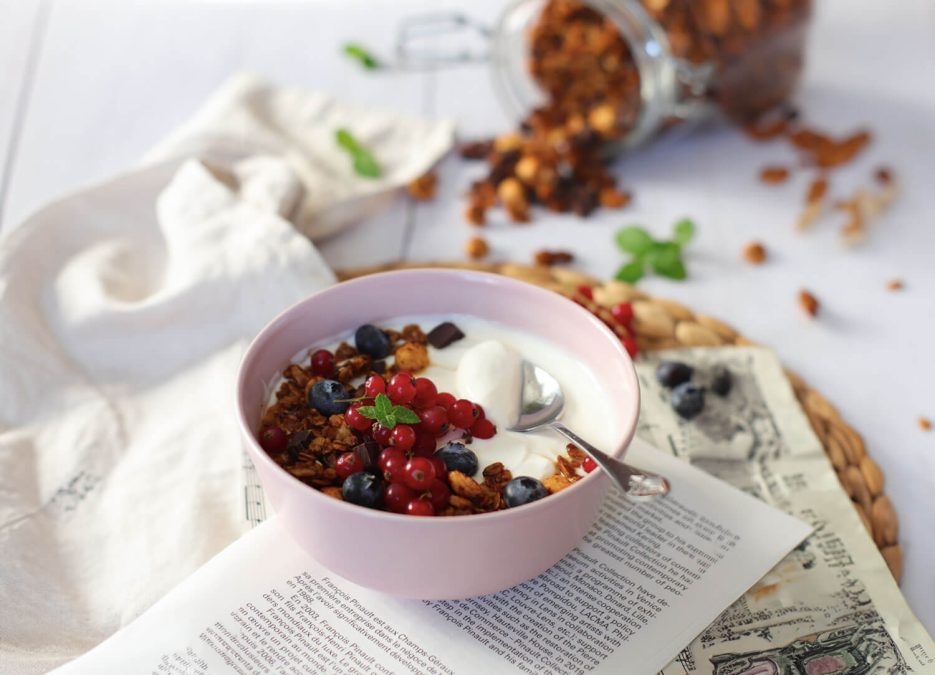 18 September 2023
The Greek yoghurt market in Italy is a well-established segment that continues to grow both in value, with a rate of +21%, and in volume, with a rate of +4% (Nielsen data, June 2023).
For years, Atlante and Kri Kri have been collaborating to bring the best of Greece to the Italian market.
Kri Kri's expertise in the production of authentic Greek yoghurt and Atlante's experience in the Italian market resulted in a product offering with flavours and formats in line with the needs of Italian consumers.
The collaboration between Kri Kri and Atlante began in 2015 with the development of a complete assortment of authentic Greek yoghurt, both private label and Atlante branded, which has been consolidated over time and met with great success in the Italian market.
In fact, many Italian retailers have chosen us as their partners for MDD Greek yoghurt, and private label Greek yoghurt is driving market growth with double-digit growth rates (+32% in value and +13% in volume, Nielsen data, June 2023).
Given the success in the Greek yoghurt category, in 2020 Atlante decided to expand its assortment of products dedicated to the Greek world by bringing a range of Greek yoghurt ice cream to the shelves, both under the Kri Kri producer brand dedicated to large-scale retail outlets and under the Atlante Pavlakis brand for discount channels.
Kri Kri: the number one producer in Greece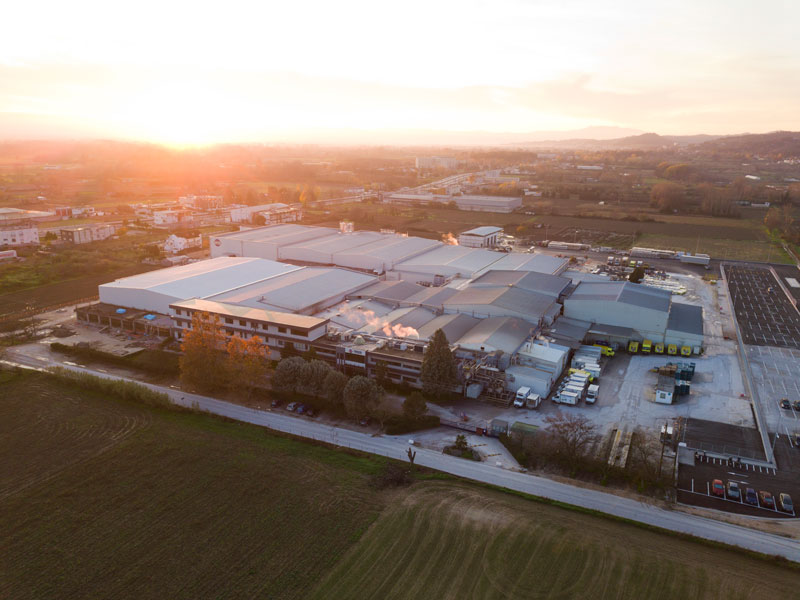 Kri Kri's vision is to enrich and promote its nutritional heritage worldwide, guided by love and respect for people and nature.
With over 70 years' experience, Kri Kri is one of the leading experts in the production of authentically Greek ice cream and yoghurt not only in Europe, but also worldwide.
The company's head office and its main production plant are located in Serres, northern Greece, in the country's largest milk production area. This proximity offers the advantage of having the best possible milk quality and freshness.
The ultra-modern production plant features fully automated production lines, strictly isolated from outside conditions, all of which are fully monitored using X-ray inspection systems. In order to maintain high quality standards, Kri Kri invests considerable resources each year in order to increase yoghurt and ice cream production capacity and modernise its production plant. To this end, €20 million in investments are planned in 2023 alone.
It is also important to emphasise that Kri Kri is the only producer in the world able to produce both yoghurt and Greek yoghurt ice cream using its own freshly made authentic strained Greek yoghurt with 2% fat.

Kri Kri: a leading brand
Kri Kri is one of the leading brands in the Greek market, with a volume market share of 17% in the yoghurt segment (IRI 2022) and 15% in the Greek yoghurt ice cream segment (Nielsen 2022).
The Kri Kri brand ranks second in both segments in the Greek market. However, it is classed as the leading producer, producing almost 100% of PL Greek yoghurt.
Atlante: a strategic partner
Atlante, a specialist in Greece, has been presiding over the Greek speciality market for more than 10 years with its Pavlakis and Kionas brands, as well as the different private labels of major Italian retailers, offering a wide assortment of authentic Greek yoghurt, Greek yoghurt ice cream, PDO feta cheese, other Greek cheeses, and typical sauces.
Atlante brings to the market all the authentic taste of Greece. All products are made with local raw materials of the highest quality and manufactured according to traditional manufacturing processes.
In 2022, Atlante mobilised almost 900 lorries of Greek products in Italy. Among them were at least 48 million yoghurt pots – more than 20% of the total pots sold in Italy.
A success driven by research and development innovation
One of the strengths of the collaboration between Atlante and Kri Kri is the focus on product research and development.
In order to be able to propose winning solutions and conquer consumer tastes, it is essential to have an in-depth knowledge of the market, its products, its main competitors, and an in-depth study of market data.
Innovation has always been the key to success.
Atlante and Kri Kri dedicate time and resources to the study of new recipes, flavours, formats that can satisfy consumer tastes. Collaboration with partners is a fundamental step so that the final product is the best solution for consumers.
Over the years, Atlante and Kri Kri have jointly developed recipes dedicated to the Italian market for both yoghurt and ice cream, making recipe adjustments in line with health trends.
A successful case history was the 10% reduction of the ice cream's sugar content, which enhanced the authenticity and taste of the yoghurt thanks to a more balanced recipe in line with the expectations of Italian consumers.
After the great success of our Greek yoghurt ice cream range, launched in May 2020, the goal for the new 2023 season is to consolidate this growth, broaden our product range, complete our customers' product ranges in terms of flavours and formats, acquire new customers, and position ourselves as a partner for the success of their private labels.
Among the 2023 novelties, Atlante and Kri Kri developed two new innovative products:
The new Hazelnut-flavoured Greek Yoghurt Ice Cream, with the delicate taste of Greek yoghurt perfectly complementing the hazelnut ripple
Greek yoghurt ice cream bisco-gelato, a new launch that completes the range and intercepts the growing trend of ice cream biscuits with a new product for the fans of Greek yoghurt.
Atlante and Kri Kri, a winning partnership
The experience in the Greek speciality market gained over the past 10 years has enabled Atlante to confirm itself as an excellent partner for its customers, who can always count on a supply of innovative products of the highest quality.
Quality and innovation are the main factors that drive Atlante to continuously search for the best products to offer its consumers, paying particular attention to market trends.
Thanks to its powerful distribution network, Atlante is able to implement projects all over the world and bring the best and most popular products to the Italian market.
Precisely for this reason, the collaboration between Atlante and Kri Kri proves to be a winning choice. The quality and taste of Greek yoghurt arrives directly on our tables, for an authentically Greek experience.