Atlante launches Kri Kri's Frozen Greek Yogurt in Italy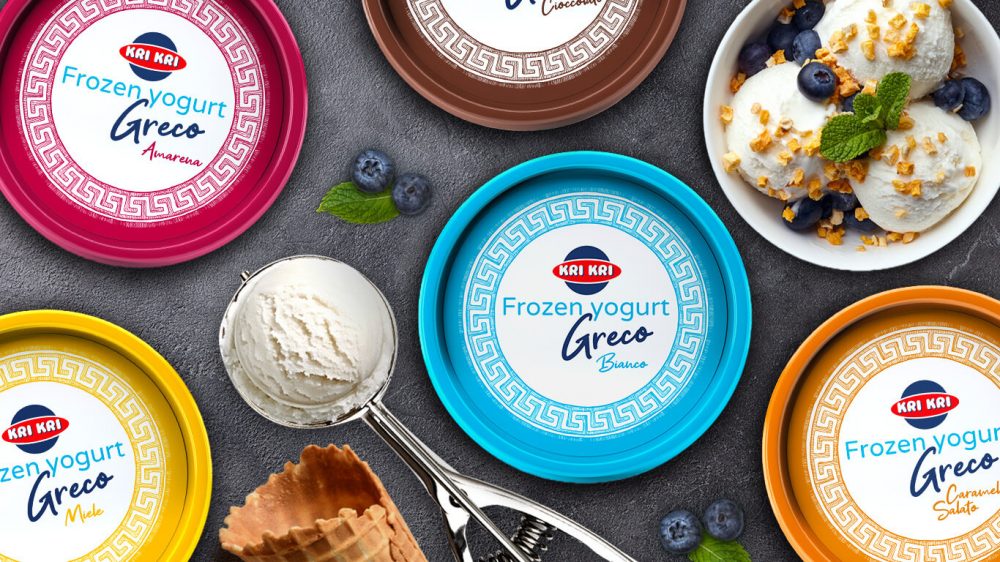 12 May 2020
Atlante is proud to announce the launch on the Italian market of the first Frozen Greek Yogurt made with 100% authentic Greek yogurt!
After the great success of our Greek yogurt assortment, realized under Atlante's own brand Pavlakis and for private label projects, the Greek frozen yogurt will be launched under the brand of our Greek producer, Kri Kri, introducing this famous company in Italy for the first time.
Dedicated to modern distribution, Kri Kri brand is synonymous of Greece. Founded in 1954 in Serres, in the North of Greece, as a small pastry shop specialized in ice creams, our partner Kri Kri has become one of the most important international companies exporting authentic Greek yogurt all over the world. Leader in the Greek market with a strong presence, from picturesque stands in small white villages to modern retailers in the biggest cities, Kri Kri brand is beloved by Greeks and tourists that easily recognize and identify it as an epitome of taste and quality: indeed, Kri Kri stands for authentic, irresistible flavor, a landmark to savour the true taste of Greece from your home.
Conscious of the great value and sale potential of the brand, Atlante decided to launch Kri Kri on the Italian market with the specialty that made it famous: the ice cream. In particular, after a careful study of the Italian market that sees Greek yogurt as the star of its category, thanks to its creamy consistency and high proteins percentage, Kri Kri and Atlante decided to launch the frozen Greek yogurt, an ice cream realized with original 2% strained Greek yogurt: light and tasty, rich of milk and with the right balance between fat and proteins.
Frozen Greek yogurt is the ideal alternative to traditional ice cream, perfect also for customers striving to follow a balanced diet without foregoing taste. Realized with premium ingredients, Kri Kri frozen yogurt is produced in modern plants that respect the highest quality standards. With its creamy consistency, fresh and tasty, Kri Kri frozen yogurt is available in the classic white flavor and in other delicious variegated variants, all without artificial sweeteners: honey, salted caramel, sour cherry and chocolate. Perfect for a break or as a dessert at the end of a meal, Kri Kri frozen yogurt is a versatile irresistible dessert, ideal alone or paired to a fruit salad or soft pancakes.
Delicious and attractive in its colorful pots with beautiful Greek designs, completely recyclable, Kri Kri frozen yogurt is an irresistible novelty that brings the true Greek flavor to Italy!