Atlante Academy: sowing seeds of legality into tomato supply chain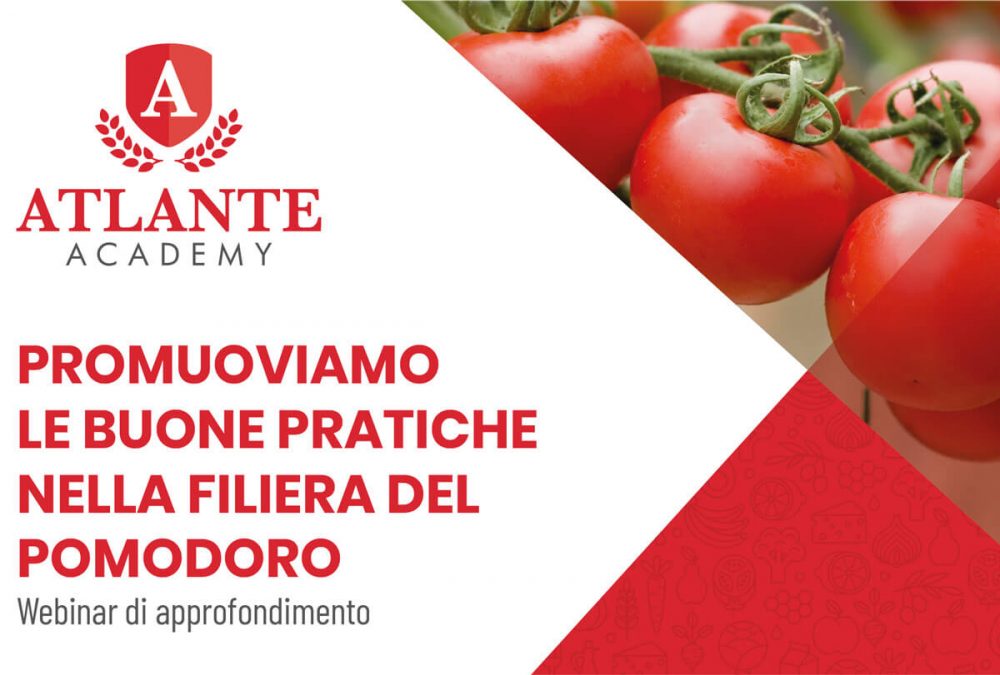 11 June 2020
Atlante Academy, the event platform created by Atlante to offer a unique training and information opportunity and to disseminate the good practices of the food industry, will hold its second meeting on Friday 12 June at 3 o'clock p.m.
This second appointment is a webinar that will deal with the regulations and the legality of working in the agricultural sector, focusing on the legal acquisition of seasonal workforce in the tomato supply chain in Southern Italy.
The topic will be discussed by a team of professionals belonging to the Board of Job Consultants, experienced in assessing the compliancy of employment relationships as established by the Protocol of Understanding between the National Labour Inspectorate and the National Council of the Board of Job Consultants.
The webinar will provide an updated picture of the rules and the tools available to farms to legally hire workforce and attest their good conducts to organisations and institutions, with advantages that are not limited to the image.
Atlante has been worked for a long time with its partners to contribute to relaunching, in the field of legality, this supply chain, which has long been threatened by incorrect practices that do not do justice to all those who participate every year with dedication and honesty to the production of one of our excellences: tomatoes.
You can join the webinar on Friday 12 June at 3 p.m. for free. We hope to see many of you.