Vegan and organic: a new frontier for fresh pasta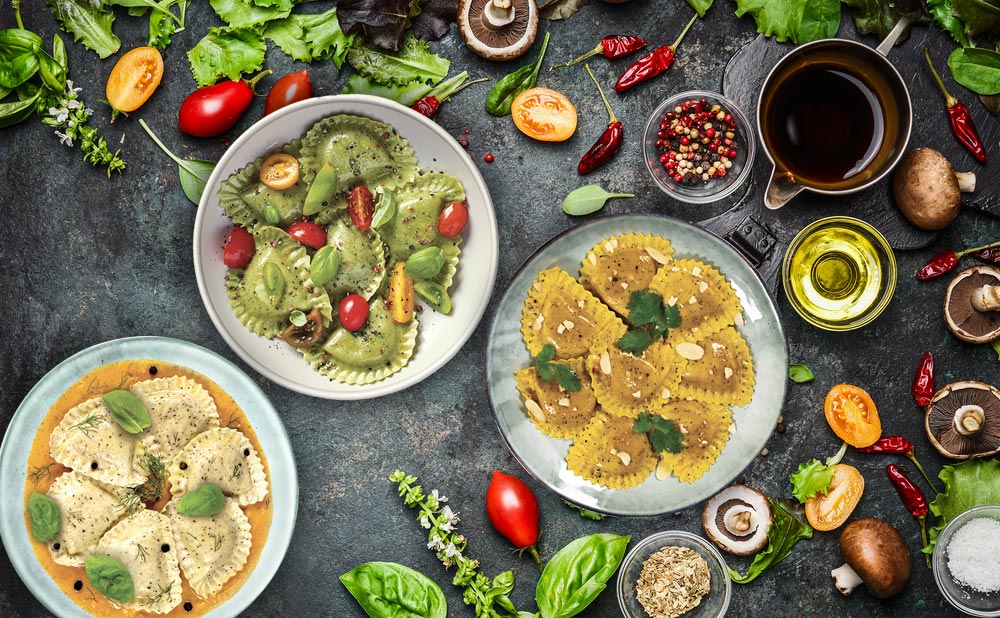 9 April 2020
Vegamo, one of Atlante's brands dedicated to vegetarian and vegan products, expands its assortment by launching into the Italian market its first range of vegan fresh pasta, Mezzelune.
Like many other Vegamo products, Mezzelune are in line with the ready meals trend which is increasing thanks to a high demand of fast and easy to cook dishes, suitable for the modern lifestyle.
Prepared according with a new vegan version of the traditional recipe, Vegamo Mezzelune bring back all the authentic taste of fresh pasta even if they do not contain eggs and others animal derivatives. Entirely organic, Mezzelune are realized with high quality ingredients and are available in three irresistible versions: grilled vegetables, legumes and broccoli, spinaches and olives.
Easy to cook in a saucepan, ready in only three minutes, Vegamo Mezzelune are tasty and versatile, suitable as a main or first course, perfect for a fast lunch or for a dinner with friends.
Thanks to their enchanting taste, Mezzelune are a delicacy for vegan costumers, but also for everyone who loves a delicious lightness. In particular, Mezzelune are ideal for a growing community: flexitarians, costumers who for various reasons, wether it be environmental consciousness, health or ethical matters, have drastically reduced the consumption of meat and derivatives from animals, but continue to appreciate their taste.
With the new range of fresh pasta, Vegamo brand becomes even more complete, offering an assortment for a perfect veggie meal that includes first courses, meat alternatives, spreadable cream and soya ice creams.
To offer customers an opportunity to discover every single product and try new recipes, Atlante supports the brand with an integrated digital strategy with dedicated website, recipe blog, Facebook and Instagram pages: visit us to be always updated on Vegamo's world!