Updates on the plant-based market in Italy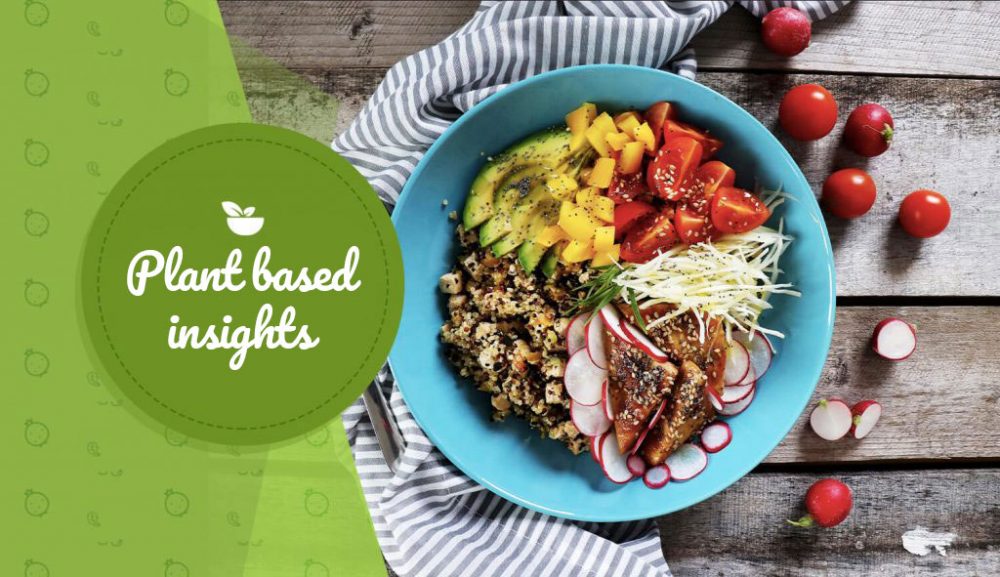 8 June 2020
An innovation-driven market tailoring flexitarian consumers
Nielsen reports that the Italian meat alternative plant-based market is performing at two different paces: on one side, its size is growing (+2%), on the other, its value is decreasing (-2%), with average prices shrinking by -3.9%. Today, the highest quantities of meat alternatives are sold by supermarkets (42% of sales), by hypermarkets (28.2% of sales) and by discount stores (20.5% of sales). The report indicates several reasons that explains this double trend: retailers have reduced the space dedicated to this product category, and have placed them far from the products they are supposed to replace, private brands skus have increased and large-scale distribution is struggling to keep promoting this highly innovative category of products.
The growth driver of the plant-based market lies in the innovative strength of the businesses, capable of listening to a growing number of flexitarians, adding up to the increasing number of vegan consumers. Flexitarians are a group of consumers who have decided, for health, ethical or environmental-focused reasons, to drastically reduce the consumption of meat. Thus, the collaboration between companies and large-scale distribution has become so important to meet the requests of more and more demanding and sensitive consumers. In particular, the already growing trends have accelerated due to the Covid-19 emergency: consumers are carrying out their purchases dedicating more attention to the products that contribute to their well-being, meet high quality standards and are sustainable.
Among the trends detected by Nielsen, we can observe that customers prefer good-quality products with short labels and, among them, gluten-free, glutamate-free, preservative-free and flavouring-free products. Great attention is dedicated to production processes: consumers choose products proceeding from controlled production chains that meet the highest safety standards. Packaging that reduces plastic both inside and outside and is made of eco-friendly material has a special value, because it plays a primary role in communicating with consumers. It is the main means through which clearly and effectively expressing the added value of the products, also thanks to accurate marketing messages. Marketing, as a matter of fact, plays an active role in the creation of packaging and in the communication process, involving consumers that want more and more information through an accurate story-telling developed especially thanks to social media.
Atlante taps into the plant-based innovation trend through cutting-edge products
In the scenario portrayed by the Nielsen investigation, Atlante is at the forefront of the main issues. As a dynamic company with a complete and innovative range to offer to large-scale distribution, we have  developed a great experience in the plant-based market. In particular, Atlante has always supported product ranges that excluded meat and included more sustainable alternatives. As stated by Atlante's CEO Natasha Linhard, the company has always aimed at being able to offer a high-quality assortment of meat alternatives at a price that is fair, competitive towards discount stores and in line with large-scale distribution prices.
Atlante has been trading plant-based alternatives for over 20 years, selecting products produced by high-standard production chains. It is the case of the Dutch veg company Vivera, with whom Atlante has established a relation of mutual trust, becoming its exclusive Italian distributor. Through to the brand Vivera, last year Atlante launched the first vegan fillet in Italy, an absolute worldwide novelty: the fillet truly reproduces the taste and the texture of meat and it targets a flexitarian audience that want to reduce the consumption of meat but still enjoys its taste and texture.
Atlante has always addressed the sector of meat alternatives with innovative approaches, looking for products that met the current trends to launch on the Italian market: besides classical products, such as vegetarian burgers and nuggets, we have expanded our range with innovative products like vegetarian meat strips and vegetarian crunchy cutlets. Moreover, our R&D department is developing a new range of vegan and vegetarian proposals with short lists of ingredients on their labels and an innovative approach, to always keep up to date and meet increasingly demanding customers.
Besides the exclusive distribution of Vivera's products, we have developed many private-brand projects and launched our own brand Vegamo, dedicated to vegan and vegetarian products. It is loved by customers and does not only comprise meat alternatives, but its range is completed by a selection of fresh vegan pasta, a range of soy ice cream and a hazelnut spread. The Vegamo brand has dedicated a website, a Facebook page and an Instagram page, to allow customers to get to know the Vegamo products in details and discover many original recipes. This integrated digital strategy strengthens Vegamo brand identity and brings an authentic green community to life. The Vegamo line is fresh and modern, with attracting and accurately designed packaging. In particular, the new vegan pasta is contained is packaging made 70% of recycled plastic, for a shift towards more and more sustainable packaging.
Thanks to its wide range of products and brands for meat alternatives, its deep knowledge of the sector and its desire to keep on innovating, Atlante is the ideal partner to develop projects dedicated to large-scale distribution.