Super Spoon… much more than a Greek yogurt!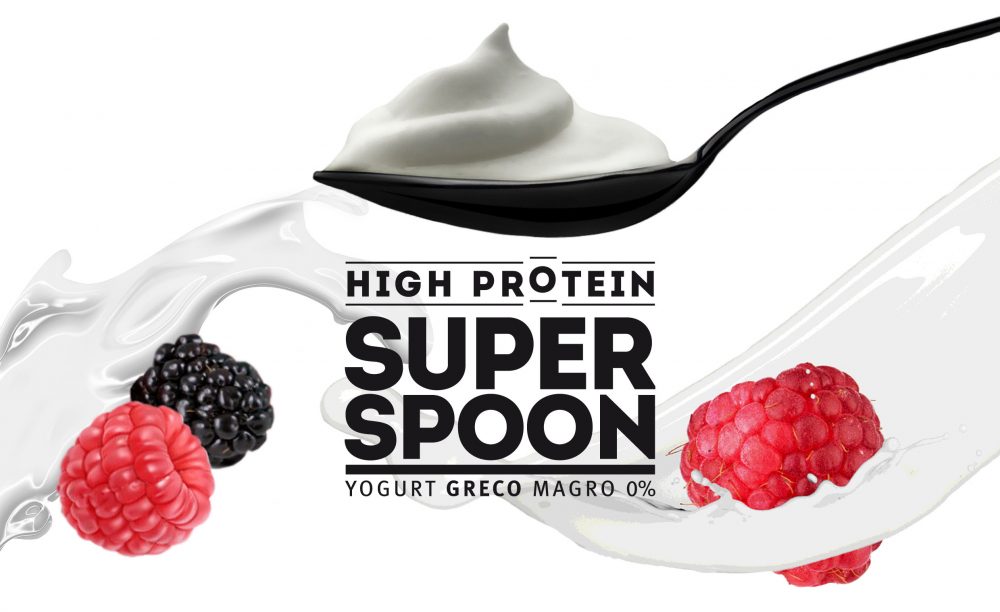 4 September 2017
Absolute novelty within the Italian market, Super Spoon is an authentic Greek yogurt that is high in protein and contains superfruits and superfoods.
Greek yogurt is a big trend around the world due to the high protein content that it contains, while Superfruits are sought by active people and health-conscious for their anti-age and natural antioxidant properties. Our Greek partner Kri-Kri developed an hyperproteic, 0% fat Greek yogurt, completed by the high nutritional value of superfruits, cerelas and oily seeds rich in fatty acids omega 3 and omega 6.
The proteins from the Greek fresh milk, together with the super food ensure a sense of satiety and wellbeing, ideal for those who practice sports and enjoy an active lifestyle.
Perfect as a snack, light lunch or boost after training, Super Spoon is available in white (with 11g of proteins per 100g) and 3 superfruit-packed flavours with 8.4g proteins per 100g:
Blueberry, Blackberry, Blackcurrant & Cranberry
Goji Berry, Raspberry & Pomegranate
Banana, Mango, Linen seeds, Cereals