Prosecco DOC was a great success in the Yamaya stores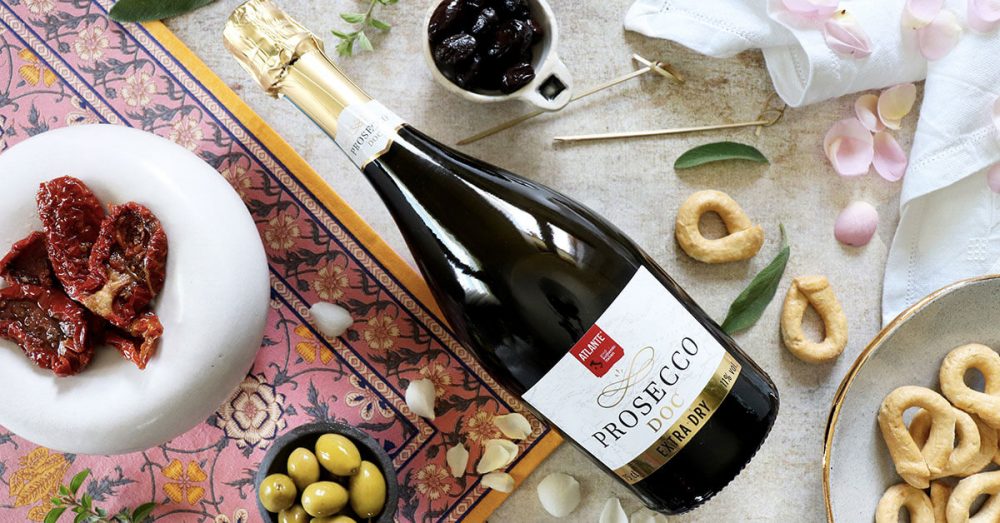 30 June 2021
In the Atlante wine range is included the #Prosecco DOC extra dry.
Launched in March 2021, the Prosecco DOC extra dry has received total approval and appreciation from Japanese consumers confirmed by excellent sales performance by Yamaya Coorporation, Japan.
A sparkling wine with a yellow straw color and green reflections, with fine and persistent bubbles, velvety and well-balanced body. One of the most loved sparkling wines in the world, thanks to its bubbles, Prosecco DOC extra dry Atlante has an authentic Italian flavor perfect to be enjoyed in every special occasion but also during everyday life.
As per tradition, it is made with Glera grapes from the gentle hills of Veneto in the Charmat method in which the fermentation of tannins takes place in steel barrels. The result is a fresh and aromatic wine, ready to enjoy and drink, alone or in company.
With our Prosecco DOC, Yamaya totalized 11 Atlante products. Trusted partner for the products of our brand that, as per pay off, promises good, authentic, Italian.
Visit our website www.atlantebrand.com  to know the full range of Atlante products.