Organic wines and Prosecco on the table of Japanese consumers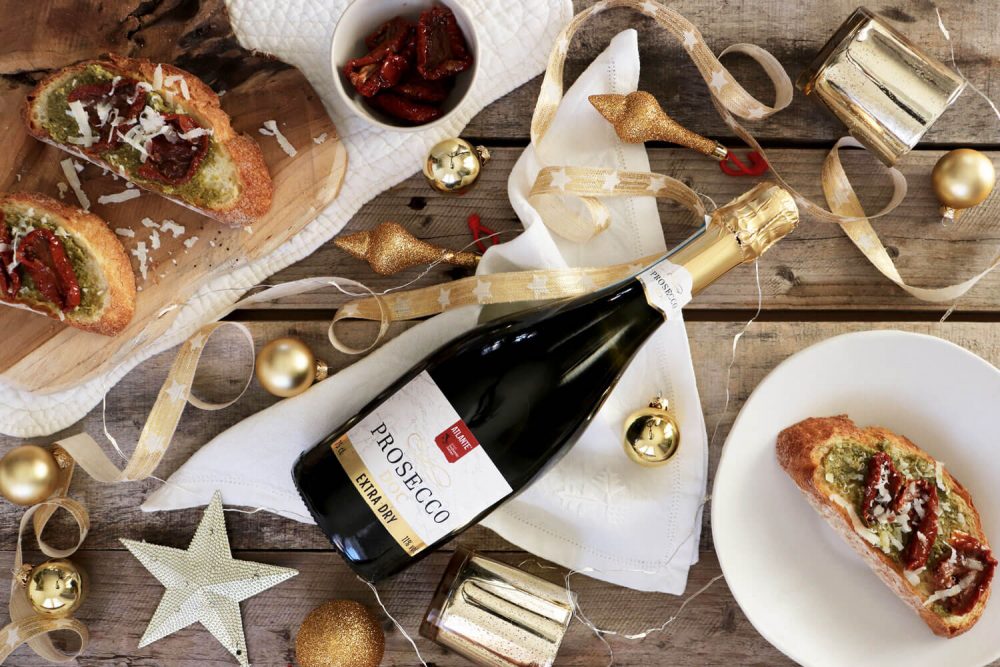 2 March 2021
Atlante brand brings on the table of Japanese consumers several varieties of wines, from the organic ones to the renowned and traditional Prosecco DOC.
Organic Wines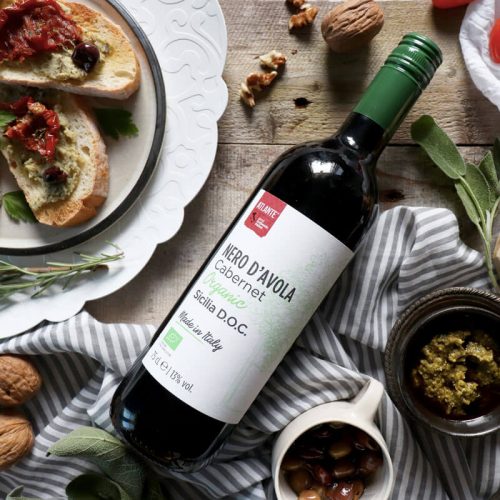 The Atlante brand assortment of organic wines includes a mouth-watering trio of red wines: Montepulciano d'Abruzzo PDO, Primitivo Puglia PGI and Nero d'Avola Cabernet DOC. Each wine has specific and unique features, in order to offer to Japanese consumers a wide range of choice between more and less intense bouquets. Montepulciano d'Abruzzo PDO is an intense red wine, with faint purplish reflections. Its rich, dry, harmonious and slightly tannic taste is characterized by a fragrant bouquet with a delicate spicy touch. Primitivo Puglia PGI is a red wine full-bodied on the palate but, at the same time, it is mild and elegant. Its aftertaste is long and pleasant, with a complex bouquet that reminds of cherries, raisins and toasted almonds. Ultimately, Nero d'Avola Cabernet DOC is made up of 60% Nero d'Avola and 40% Cabernet, a combination that makes it a moderately structured wine with sweet tannins that are well amalgamated to the fresh acidity. With an intense red color, it has a bouquet with notes of ripe prune and currants.
The main features of this assortment are that they are authentic DOP, DOC and IGP certified wines, whose production is only allowed in the fields of the defined area. Furthermore, they are obtained from grapes grown in conformity with the principles of organic farming which typically exclude the use of artificial chemical fertilizers, pesticides, fungicides and herbicides.

Prosecco DOC
On the other hand, Atlante's Prosecco DOC is a sparkling wine with a pale yellow colour and green reflexes. It is also velvety and well balanced, with fine and persistent bubbles. According to tradition, it is made with the Glera grapes from the rolling hills of Veneto, using the Charmat method in which the fermentation of tannins takes place in steel barrels. The result is a fresh and aromatic wine, ready to drink. One of the most loved sparkling wines in the world thanks to its bubbles, Atlante's Prosecco DOC extra dry has an authentic Italian flavour, perfect to be enjoyed in any special occasion as well as during everyday life.
Organic wines and Prosecco are already available in selected Yamaya Japan stores. Their shelves reach a total of 11 products marked by Atlante. Visit our website www.atlantebrand.com to discover the full range of Atlante brand products.