New position for Atlante Home stand at Homi 2022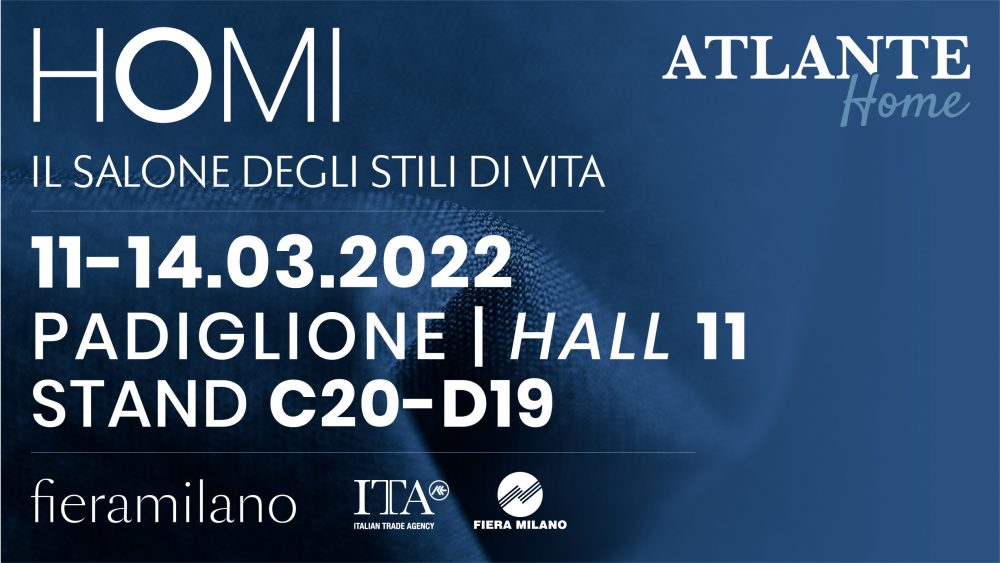 18 February 2022
Atlante Home is pleased to announce that it will be present at Homi 2022 at stand C20-D19 in hall 11.
After being postponed due to the rapid spread of the Omicron variant, the Homi Fair is ready to welcome its visitors from 11 to 14 March 2022 at FieraMilano (Rho), always organized around three main business districts: the first one, Retail Inspiration, is aimed at fragrances and home textiles; the second one, Home Boutique and Design, is dedicated to made in Italy craftsmanship and international designers; the third one, Home International Delivery, is aimed at large importers and distributors with a wide range of products and competitive prices.
The new position of Atlante Home is located within the Retail Inspiration section, in the area dedicated to home textiles. Here our team will have the pleasure of welcoming you to its stand C20-D19 in Hall 11. The event will be an opportunity to present the new catalog of the next Fall / Winter 2022-2023 collection. However, visitors will be able to see the samples of our collections with their packaging, touch the quality of the fabrics and immerse themselves in the colors of our patterns. The Atlante Home team will be available for information and appointments: the Homi fair will be an opportunity to meet you in person in the name of news in the world of home furnishings.