Ian Perotto, Chief Supply Chain Officer, awarded Top 10 most influential people in Supply Chain 2023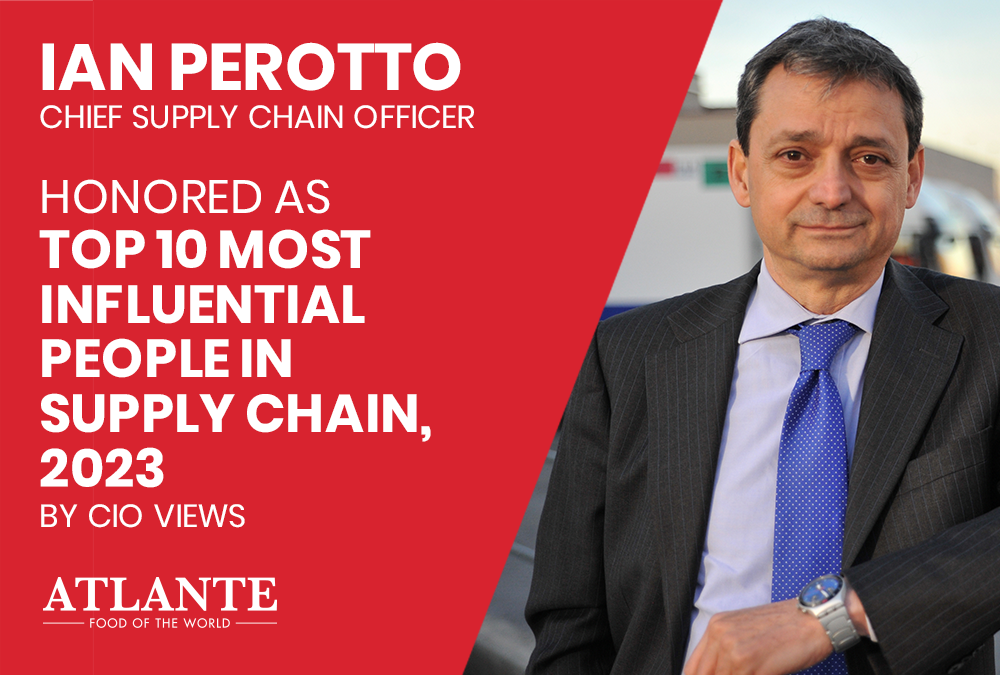 10 July 2023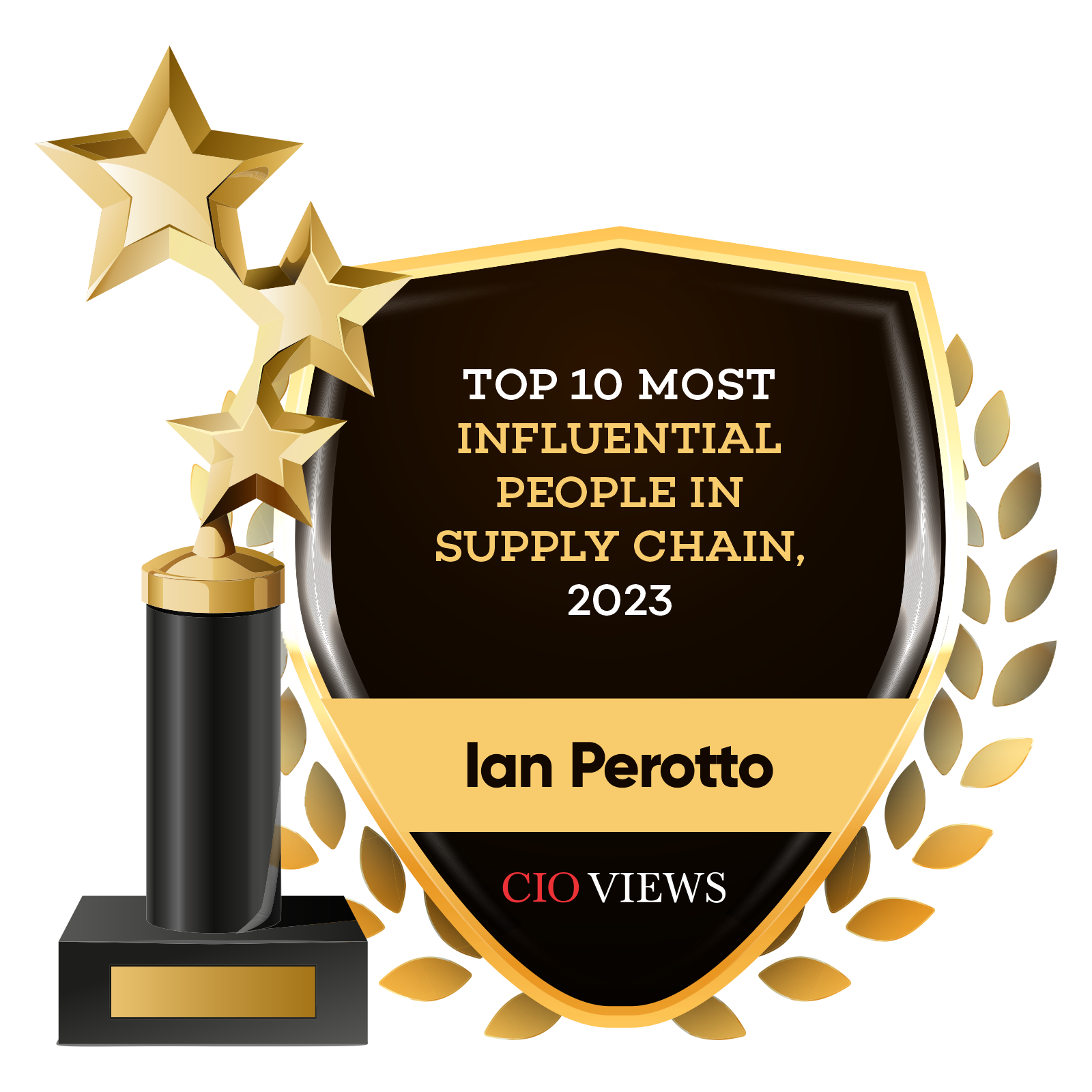 Ian Perotto: A Renowned Executive with Years of Experience in Diverse Areas of Supply Chain
Over the past two decades, supply chain management has emerged as a rapidly growing discipline and profession. In recent years, its importance has only increased, particularly in the commercial sector. However, the impact of supply chain management extends beyond just the private sector, as it has also played a significant role in the public sector, despite differing perceptions of its roles and responsibilities.
Meet Ian Perotto, the Chief Supply Chain Officer at Atlante srl, a distinguished executive with more than 25 years of experience in the areas of sourcing, procurement, buying, and supply chain management. His expertise lies in re-engineering procurement departments and supply chain functions, with a focus on adopting a holistic and digital "end-to-end" process view while prioritizing the customer. Ian's strategic thinking and analytical skills have been honed as a board member, and he led the Supply Chain Collaboration team of METRO Cash & Carry to win the prestigious GS1 Germany Excellence Award.
Atlante
Atlante is an exceptional global sourcing platform that strives to be a strategic partner for food and non-food products, providing tailor-made solutions from the initial brief to the final basket. It specializes in developing and importing products from all around the world, serving retailers and discounters in Italy, and exporting Italian specialties to various countries. The company is proud to work with esteemed clients such as the Sainsbury's chain in the United Kingdom, Migros in Switzerland, and Kroger in the United States. Additionally, it delivers products to South Africa, India, Israel, Japan, Korea, and many more countries.
Atlante, led by CEO Natasha Linhart and headquartered in Casalecchio di Reno (Bologna), boasts a team of over 100 skilled professionals. In 2022, the company achieved an impressive turnover of 215 million euros. At present, Atlante offers over 1500 products produced in over 160 production sites, catering to 130 customers worldwide.
At Atlante, the management prides itself on offering comprehensive supply chain services, ranging from demand planning to stock and product availability management, distribution to loading optimization, and route to market analysis. Its services also include temperature management (ambient, chilled, frozen, and temperature-controlled), as well as the execution of promotions.
Key to Staying Ahead in Competition
The values and characteristics of passion, integrity, quality, innovation, responsibility, and respect, along with the ability to think outside the box, correct cost management, speed, and adaptability, are what have allowed Atlante to win and maintain the trust of its stakeholders as the ideal partner for creating national and international food and textile products. As the Chief Supply Chain Officer, Ian understands that delivering best-in-class service requires a holistic view of service level, supply chains, and data that help generate actionable predictive insights. By maintaining high levels of customer satisfaction and leveraging data insights, Atlante's supply chain can continue to deliver exceptional service and drive success for the company and its customers.
Fostering Personal Development by Facing Challenges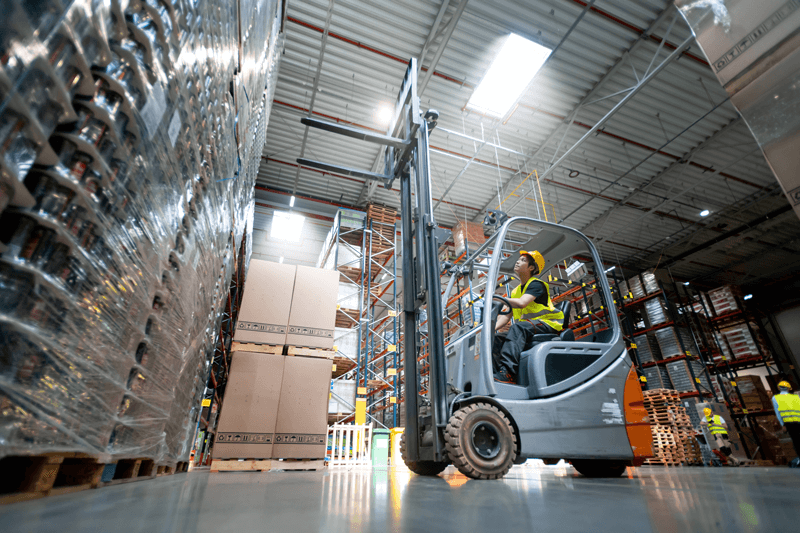 In recent years, the global supply chain has encountered unparalleled challenges. One such instance was the blockage of the Suez Canal, which necessitated swift action to redirect the flow of goods and ensure the availability of stocks. The shortage of goods caused by the pandemic had to be addressed by enhancing collaboration with suppliers. The steep rise in supply chain freight costs called for unconventional strategies and could only be tackled by working closely with freight forwarders and ensuring access to containers at agreed-upon rates.
Ian's "learning experiences" predominantly pertained to encountering diverse cultures and observing the execution of tasks in varying methods, which augmented both his personal and professional knowledge. Respect has consistently remained a crucial aspect for Ian, whereby mutual respect and trust serve as the basis for establishing and maintaining enduring relationships. Ian imbibed these principles initially within his family and subsequently from a few inspiring leaders, who also served as his line managers.
According to Ian, maintaining an open-minded outlook, being receptive to change, and exhibiting professional inquisitiveness are still his go-to tools for surpassing obstacles arising from entrenched habits, the status quo, and comfort zones.
Bonding in the Home and Workplace
Ian has discovered a straightforward method for maintaining equilibrium in his life: although his job is demanding, he finds solace and renewal in spending time with his family. This uncomplicated approach has proven to be highly effective for him, as being in the presence of his loved ones has a profoundly positive impact on his well-being.
While Ian's team and company participate in various initiatives aimed at upholding their shared values and principles, he considers himself fortunate to work at Atlante. There is a shared DNA among the staff, characterized by an unwavering passion for execution, and everyone benefits from the unique ambiance fostered by CEO Natasha Linhart. At Atlante, the level of motivation to achieve targets and excel is exceptionally high across the board.
Committed to Atlante's Worldwide Expansion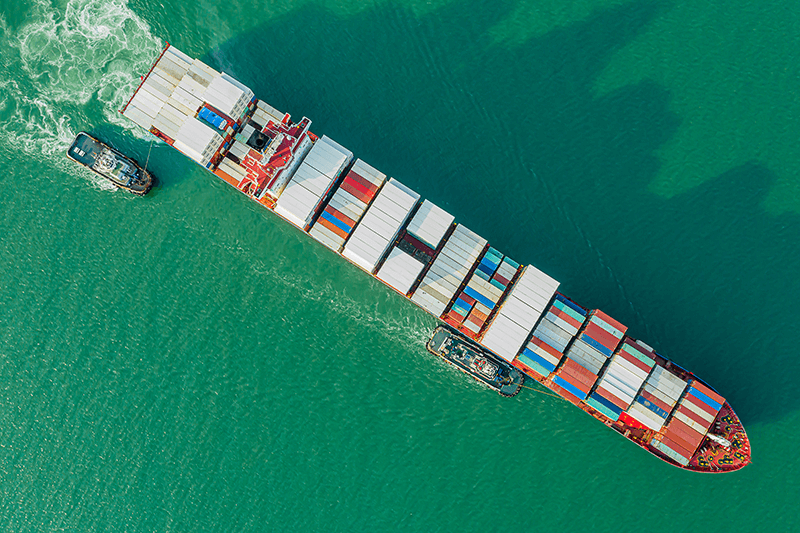 Ian's main responsibility at Atlante is to ensure that all of the company's customers worldwide are completely satisfied. To achieve this, he focuses on delivering goods in a timely, compliant, and cost-effective manner. However, given Atlante's extensive operations, which include shipping over 1,500 containers from Italy to the UK, more than 1,000 trucks from Greece to Italy, around 200 containers from Asia to Italy, and over 3,000 trucks from Belgium to Italy, as well as numerous shipments to other countries across the globe, this task requires meticulous planning, flawless execution, and operational excellence. Fortunately, Ian is supported by a highly specialized team that is fully committed to making it happen. In addition to his expertise in operations, Ian is known for his passion and precision, which are essential qualities for success in this field.
As Atlante continues to thrive and experience remarkable growth, there are a number of fresh challenges on the horizon that must be addressed. One such challenge is the need to enhance collaboration with suppliers and reinforce partnerships with customers, thereby ensuring that the company can continue to provide best-in-class service in an increasingly complex global marketplace. Over the last few years, supply chains around the world have been under considerable strain due to a variety of well-known factors. In order to increase efficiencies and add value for all stakeholders, it is imperative that Atlante develop a strong, mutually beneficial partnership across the entire supply chain.
Ian is personally committed to supporting Atlante's worldwide expansion, which involves offering a broad range of solutions to our customers. While the company currently sells products, including many branded products, it is poised to broaden its portfolio to include logistics services and marketing support as well. By strengthening its partnerships with customers and expanding its offerings, Atlante can continue to grow and thrive in an ever-changing business landscape.
Learn to Embrace Change
Ian often experiences generational gaps with his younger colleagues and children, which highlights how each generation can be vastly different from the previous one. As a seasoned professional, Ian hopes to impart his wisdom on the younger generation and inspire them to pursue their passions with love, ethical principles, and curiosity. He believes that it is important for the younger generation to study, learn, and practice to challenge themselves continuously. By encouraging these values, Ian hopes to inspire the next generation to find fulfillment in their work and strive for excellence in everything they do.
Ian's message is inspired by the timeless lyrics of Rod Stewart's classic song, "Never Give Up on a Dream." According to Ian, those who aspire to become leaders must possess unwavering motivation, a strong desire to support others, and a willingness to embrace change. In the field of supply chain management, a continuous improvement mindset is essential for success. While the job can be challenging, it also offers tremendous rewards and a deep sense of satisfaction for those who are willing to put in the effort. Ultimately, Ian's message is one of hope and encouragement, urging others to pursue their dreams and never give up, no matter what obstacles they may face along the way.
Finding Success by Doing Work with Passion
Ian was born in the UK, but grew up in Italy. He has lived and worked in various countries, including Greece, Germany, England, Poland, and Spain. Throughout his career, he has worked in a variety of business sectors, such as foodservice, retail, and wholesale. Despite having many friends around the world, he sometimes feels rootless. However, his experiences dealing with diverse cultures have reinforced his belief that people are the key to achieving success, regardless of the systems or tools used. He believes that it is always the people who make the difference in achieving targets and creating successful stories, no matter where you are in the world.
For Ian, success is defined by finding fulfillment in his work and having his loved ones in his personal life. He believes that discipline, passion, and resilience are essential ingredients for success in any field, including supply chain management. As Chief Supply Chain Officer, Ian views success as being able to anticipate and adapt to changes in the market while maintaining a high level of customer satisfaction. He measures his own success by enabling his teams to exceed customer expectations and deliver a seamless service experience. For Ian, success is not just about achieving financial goals but also about creating a positive impact on his team and the customers he serves.