Faith In Nature: discover sustainable beauty at Cosmoprof North America!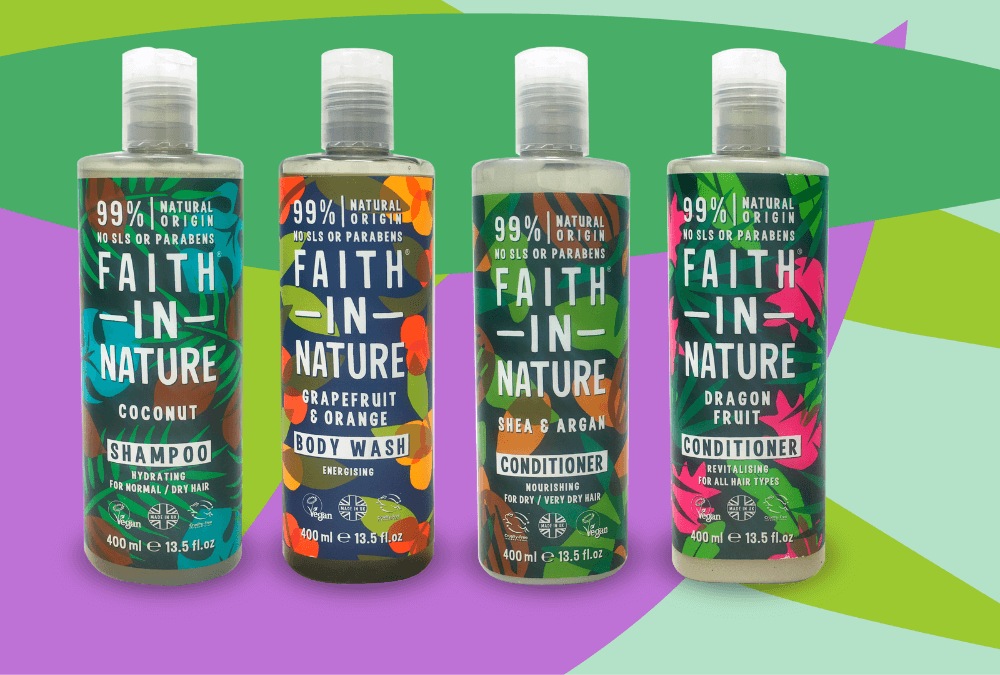 7 July 2023
Save the date and meet us in Las Vegas! From the 11th to the 13th of July Atlante will present the Faith In Nature line at CosmoProf North America, the leading B2B beauty exhibition brings together industry professionals, beauty enthusiasts, and trendsetters from around the globe.
The power of beauty and sustainability
Faith in Nature is a brand founded 48 years ago that specializes in manufacturing natural and organic personal care and beauty products.  Faith in Nature sets itself apart by utilizing high-quality, plant-based ingredients sourced from nature: it includes a wide range of products that combine ingredients of 99% natural origin, excellent performance and high quality. The whole range is silicone-free, vegan and cruelty free. The packaging is made of 100% recyclable plastic and the line includes soap and shampoo bars.
The diverse product line of Faith in Nature includes a wide range of items for personal care and hair. From nourishing shampoos and conditioners to refreshing hand washes and liquid soaps with delightful and natural fragrances, we offer various fragrances and formulations to cater to different preferences and needs.  An outstanding feature of Faith in Nature is the strong focus on environmental sustainability. They prioritize minimizing their ecological footprint by implementing eco-friendly practices in their manufacturing and packaging processes. All the products are vegan-friendly and cruelty-free, guaranteeing that no animal testing is conducted. Indeed, the company has been recently certified B Corp, which means that it meets high standards of social and environmental performance, transparency, and accountability.
Meet Faith In Nature at Cosmoprof
At CosmoProf North America we will present our full range and visitors will have the chance immerse themselves in the enchanting array of our signature products: "Come out and see the brand that is giving Nature a voice and a vote" – states Gary Parsons, Business Development Consultant in Atlante –  "Faith In Nature products are good for nature and great for everyone: by embracing the goodness of nature, we strive to create a harmonious balance between personal care and environmental well-being. From revitalizing shampoos and conditioners to refreshing body washes, each creation is designed to elevate your self-care routine to new heights. At CosmoProf North America you'll also have the chance to meet our passionate team who will be on hand to guide you through our product line and answer your queries".