Breakthrough on the Italian market: Atlante presents Vivera's 100% plant-based steak at Marca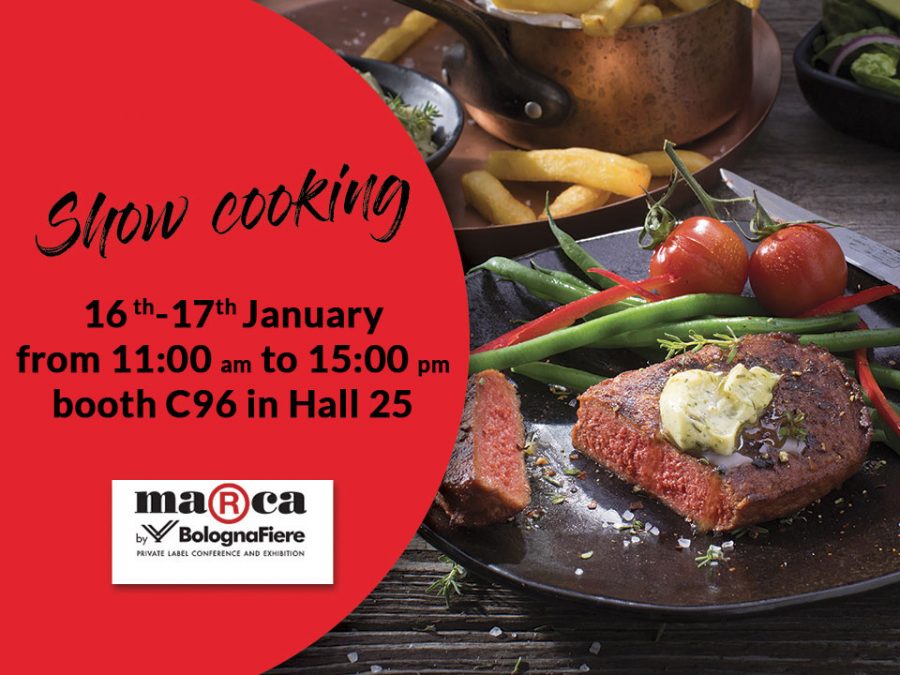 10 January 2019
Join us at our booth C96 in Hall 25 at Marca for the release on the Italian market of the first vegan fillet in the world, 100% plant based.
Produced by Dutch manufacturer Vivera, this ground-braking product arrived at more than 400 Tesco stores in the UK in mid 2018, receiving a highly positive response: in just one week, Tesco sold nearly 40,000 units of the veggie steak. Following the increased demand, Vivera was forced to boost its production to 100,000 a week. Shortly after, the steak launched at Dutch and Belgian Carrefour stores.
Only plant-based ingredients like wheat and soy are used in the production. This allows both vegetarians, vegans and flexitarians to enjoy this ground-breaking meat alternative.
The development of plant-based steak in mass production fits in the growing popularity of healthy and high quality meat replacements. Consumer interest in healthier and sustainable food is significantly increasing in many parts of Europe. As the world's meat production is projected to double by 2050 according to FAO (Food and Agriculture Organization of the UN) the availability of meat alternatives becomes more relevant than ever before. Consumption of plant-based meat alternatives can significantly reduce the environmental impact and the use of scarce resources like water and farmland.
Atlante is attending Marca and has organized a tasting session at its booth C96 in Hall 25 on 16th and 17th January 2019 between 11am – 3pm.