Brands award 2023: the GO FOR FIT savoury Bar with spirulina algae wins the first prize for New Entries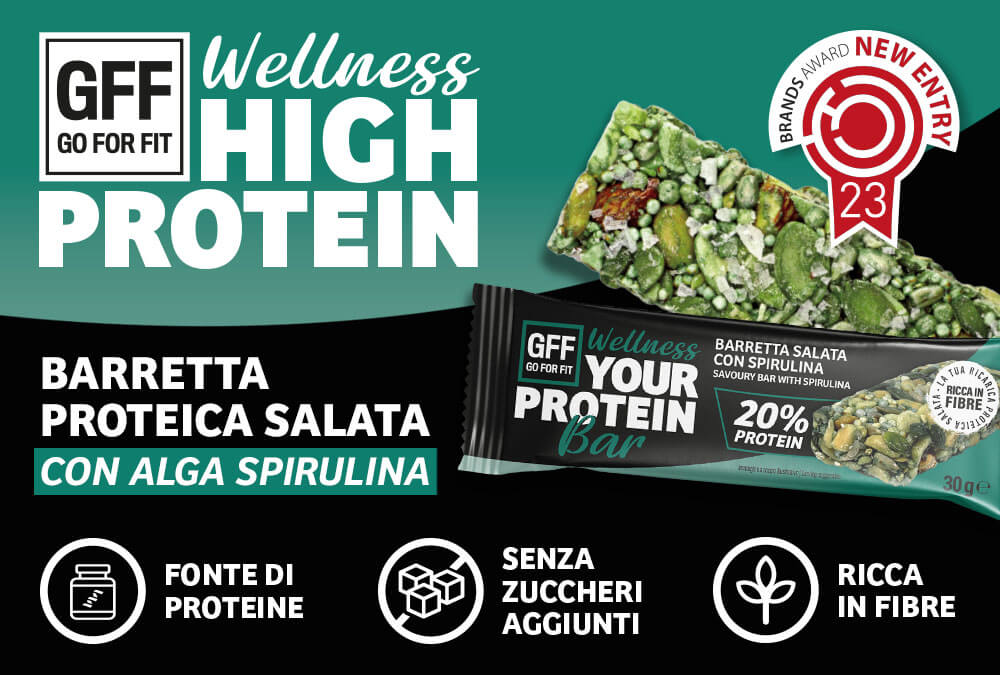 6 July 2023
The GO FOR FIT savoury bar with spirulina algae won the NEW ENTRY first prize at the 24th edition of the Brands Award, held in Milan on 5 July 2023.
The New Entry contest is the Brands Award session dedicated to products launched in organised retail outlets between January and May 2023. Companies nominated their new products via a form on the GDOweek website and put them to the vote through a web poll open to managers from distribution, industry, and agencies, who expressed one or more preferences among the nominated products. Around 2,000 voters expressed more than 4,000 preferences. The winners were the first product in each category and the most voted overall.
GO FOR FIT savoury and vegan protein bars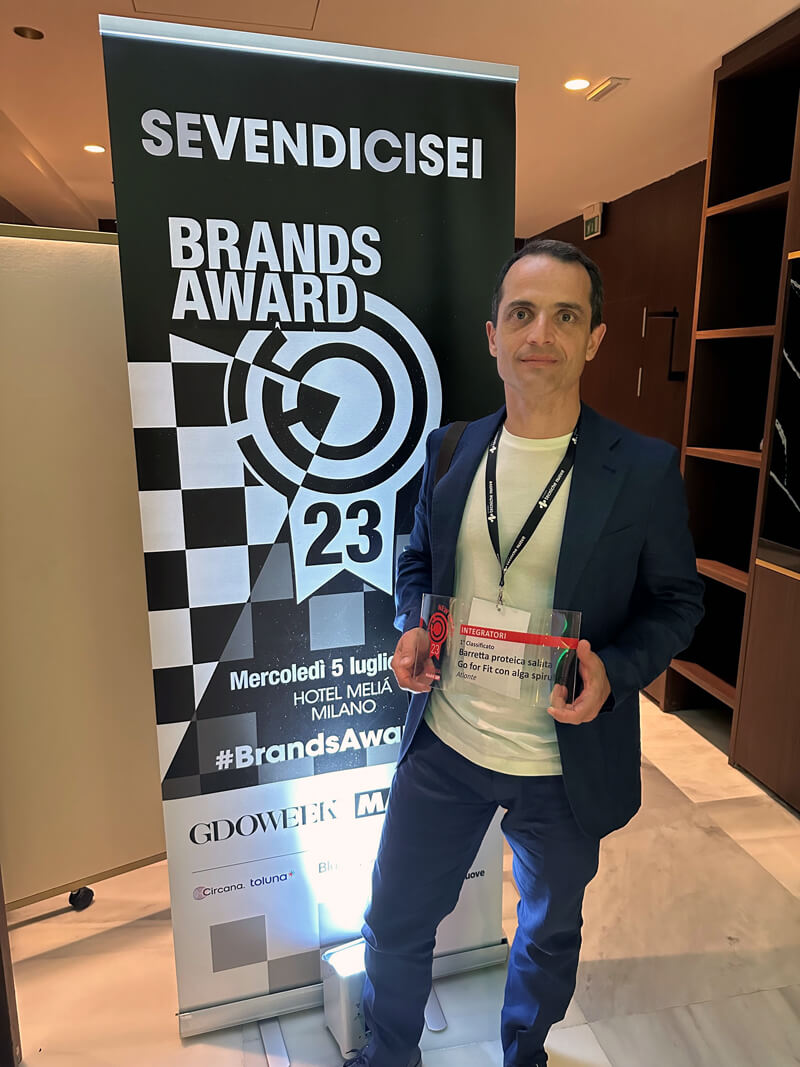 Atlante's GFF savoury protein bar with spirulina algae is the result of the company's commitment to innovation and is the first ever product of its kind on the mass retail market. The product stands out for its high protein content (each bar contains around 20% protein) and the absence of lactose and added sugar. As far as flavour is concerned, the well-balanced combination of sweet and savoury sets it apart. The sweetness comes from ingredients such as almonds and peanuts, while the savoury touch comes from flaked sea salt. Added to this is spirulina seaweed both on the inside and the outside of the bar. In addition to a special flavour, this contributes to its unique appearance.
A tasty novelty for discerning palates
R&D Manager Eduardo Napolitano, who was present at the award ceremony, commented on the win. "The creation of this savoury bar intercepts a precise market demand for savoury high-protein products that can be used in a versatile way throughout the day as a valuable ally for an active and balanced lifestyle. The need of the growing group of health-oriented consumers for products with balanced nutritional profiles prompted us to create this tasty product for discerning palates. Its success led this award, which we are honoured to have received, and we are proud to provide an innovative, healthy and tasty option."