Atlante's Cuneesi Gianduia and Cappuccino now available in Costco Wholesale Japan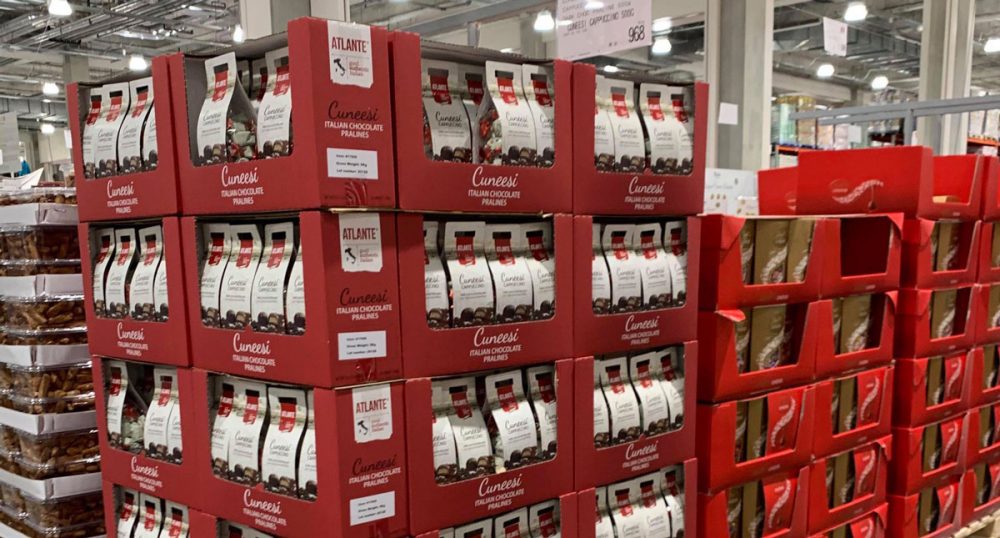 17 April 2020
Our Atlante-branded Cuneesi Gianduia  and Cappuccino are now available in Costco Wholesale Japan.
These delicious chocolate pralines with a crunchy chocolate layer outside and a cappuccino or hazelnut cream heart well represent the excellence of Piedmontese confectionery art.
The two new references join Legume Pasta and Lambrusco Grasparossa DOC on CostCo Japan's shelves, for a total of 4 Atlante-branded SKUs exported to the Japanese market.
All our products in CostCo Japan – the American large chain of warehouse clubs – were carefully selected and tailor-made for the retailer in order to represent the uniqueness and authenticity of Made in Italy, increasingly popular among Japanese consumers.
New references will be launched in all the 26 stores of Japan very soon – stay tuned!