Atlante launches two new Atlante Brand sauces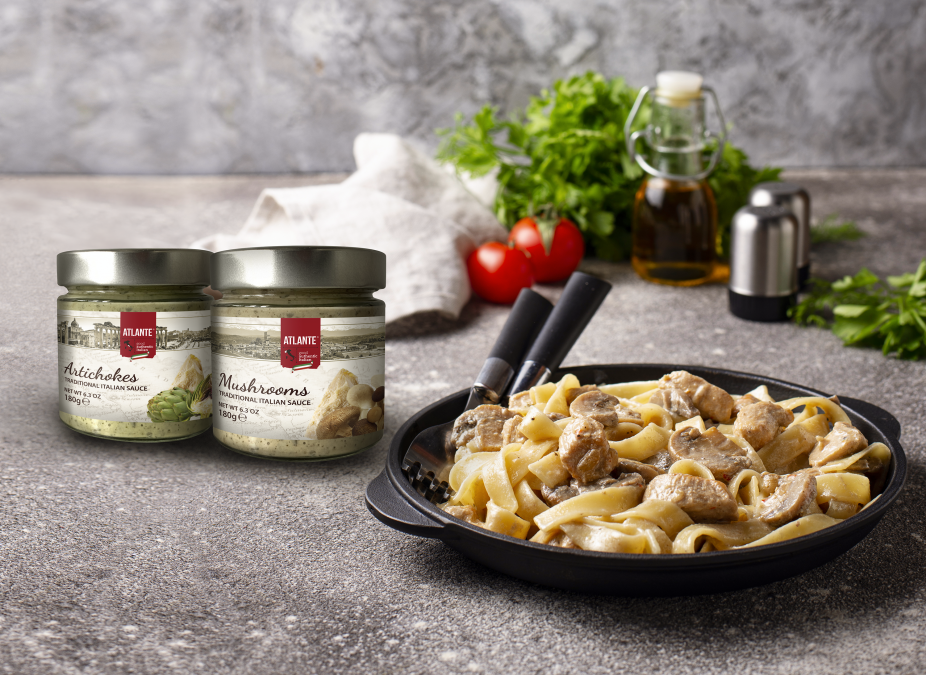 7 February 2022
The much-appreciated range of Atlante Brand sauces has been expanded with the introduction of two new references with an authentic Italian flavor: artichoke and parmesan sauce and mushroom and parmesan sauce.
The new entries in the Atlante Brand family are white based sauces, perfect to season pasta or to give a touch of refinement to an aperitif with bruschetta. A mix of flavors where elegance and tradition come together to bring to the consumer's table the best of Italian tradition in terms of sauces.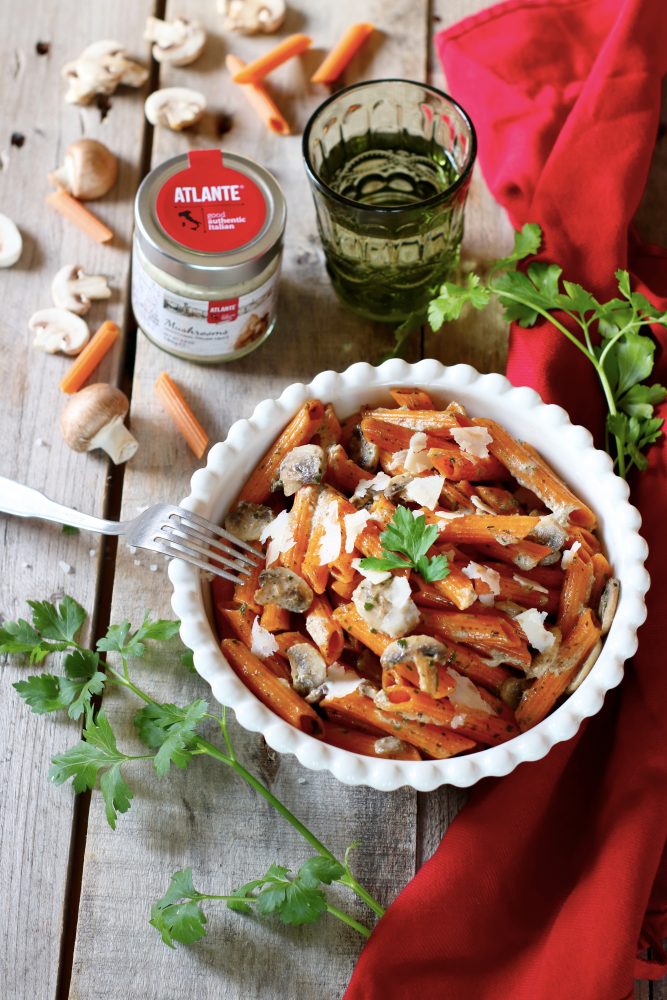 The idea came from Yamaya's need to include white-based condiments in its assortment to meet the current trend that made this type of sauces very popular on Japanese tables.
Atlante immediately set about developing a product that was perfectly in line with the expectations of the important Japanese retailer and capable of delighting the palate of consumers.
After a meticulous process of research and selection of the most suitable combinations for the development of these references, Atlante proposed four different recipes to Yamaya. Among the options proposed, two in particular convinced the client: mushrooms and parmesan and artichokes and parmesan, two combinations that are at the same time simple, delicate and enveloping.
"This project represents another example of the great collaboration between us and the Yamaya team as well as our great ability to customize proposals in line with market trends and demands." With these words, Guido Lanzarini, Business Unit Manager of Atlante, describes this new success in the Japanese market.
The new Atlante Brand products will be available, for the moment, only in a limited number of stores: 90 out of 300. If, in this initial phase, the new products will be able to conquer the Japanese market, plans will be made to expand distribution so that consumers can more easily find these new delicious sauces created from the collaboration between Yamaya and Atlante.