Atlante Home will participate in Homi 2022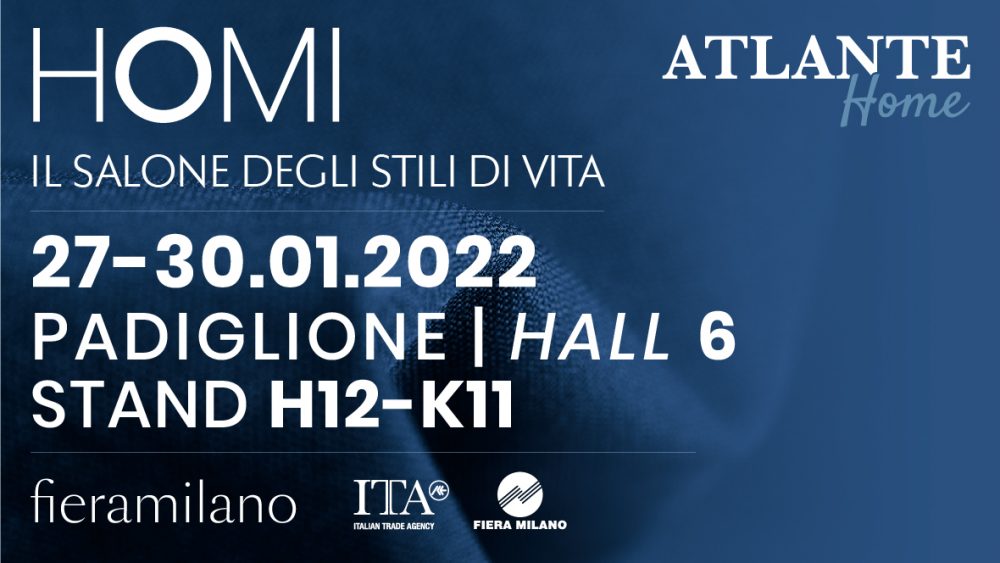 15 December 2021
After the success of the September 2021 edition, Atlante Home, the textile division of Atlante, is pleased to announce its participation in the Homi fair that will be held from 27th to 30th January 2022 at FieraMilano (Rho).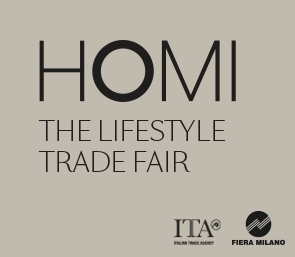 Dedicated to the world of home furnishings, in 2022, the Homi fair was organised around three main business sectors: Retail Inspiration, Home Boutique & Design and Home International Delivery.
The first area is aimed at quality manufacturing and includes the Italian Creation space, dedicated to Made in Italy craftsmanship, and the World Designers space, dedicated to international designers.
The second area is aimed at retailers and producers and is divided into the Fragrance Inspiration and Textile Inspiration sections, dedicated respectively to fragrances and home textiles.
The third area is dedicated to great importers and distributors with an extensive range of products and highly competitive price brackets.
In the Home International Delivery section the Atlante Home team will be pleased to welcome you to its H12-k11 stand in Hall 6. The event will be an opportunity to present our new Spring/Summer 2022 collection and the new catalogue of Autumn/Winter 2022-2023 collection. Visitors will be able to see the samples of our collections and their packaging, feel the quality of the fabrics and immerse themselves in the colours of our patterns. The Atlante Home team will be available for information and appointments: the Homi fair will be an opportunity to meet you in person in the name of novelties in the world of home furnishings.