Atlante and Sainsbury's together for Italian food product exports to the United Kingdom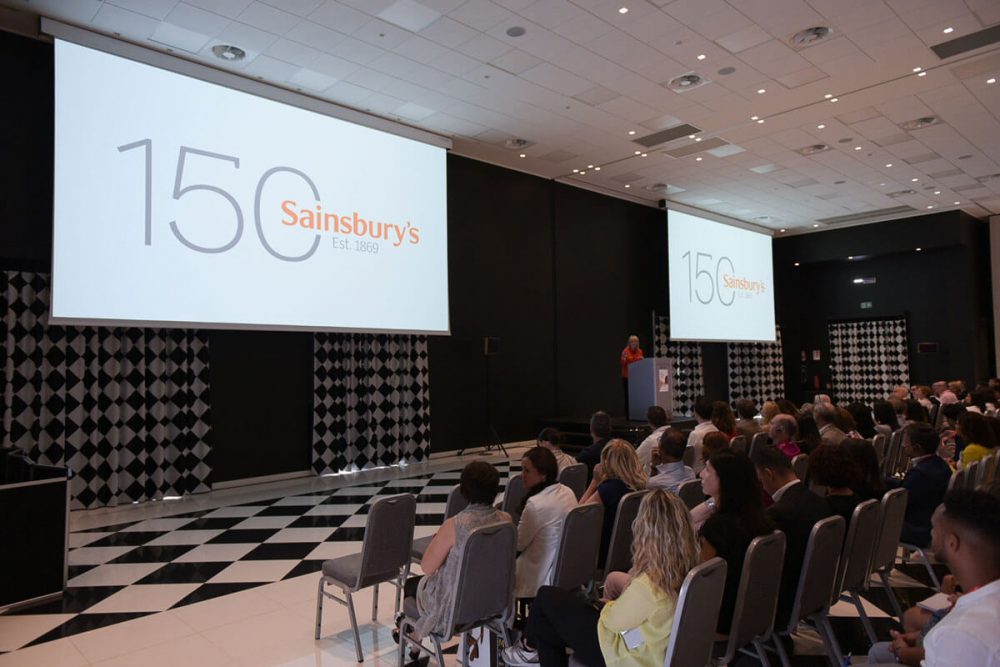 29 July 2019
The fifth "Sainsbury's Brand Conference" was held in Bologna on Friday 26th July, organised by Atlante.
The partnership between Atlante and Sainsbury's – the second supermarket group in the United Kingdom, which also includes the Argos and Habitat brands, with about 29 million customers per week – dates back to 2014. Since then it has continued and become consolidated, to the extent of Atlante becoming the main operator in charge of researching and selecting, on behalf of Sainsbury's, the best Italian food products to be exported and sold in its point of sale throughout the country.
This event provided an occasion to focus on the current scenario, characterised on the one hand by a challenging market for large-scale retail in the United Kingdom, and on the other by new requirements on the part of consumers, who are becoming increasingly attentive to sustainability and quality issues.
The presentation by Judith Batchelar, Brand Manager at Sainsbury's, highlighted the main characteristics of the market where Sainsbury's operates: regulations are increasingly stringent; customers are more and more aware of aspects related to climate change, they shop for food more frequently and are less and less loyal to just one brand, generally preferring fresh and local produce.
Within this framework, Sainsbury's strategy is focused on customers' needs, offering quality, product variety and premium services, for example shopping with your mobile phone, and aiming to share their values: a healthy, environment-friendly lifestyle and positive contribution to the regions where it operates.
These values are shared by Atlante and its CEO Natasha Linhart, who also added a reference to greater attention to supplier transparency and the ethical value of products.
In terms of food exports, Made in Italy still plays a fundamental role, being synonymous for British consumers with quality, tradition and authenticity; following this trend, starting in 2014, Atlante has extended the network of Italian companies, thus enriching the offer of products which today includes 165 items from 25 manufacturers, belonging to 18 different categories, ranging from pasta to balsamic vinegar, cheeses, for example Parmigiano Reggiano, and tomato products. Atlante also deals with logistics aspects, with 158 deliveries per week, and guaranteeing the safety of its products through independent testing by its food technology experts and constant audits to the factories of Italian producers.
Atlante also supports Italian manufacturers in responding to the appeal by Sainsbury's to its suppliers that they should reduce the use of plastic in packaging as much as possible, for environmental reasons.