Sowing seeds of legality into tomato supply chain – Watch the webinar online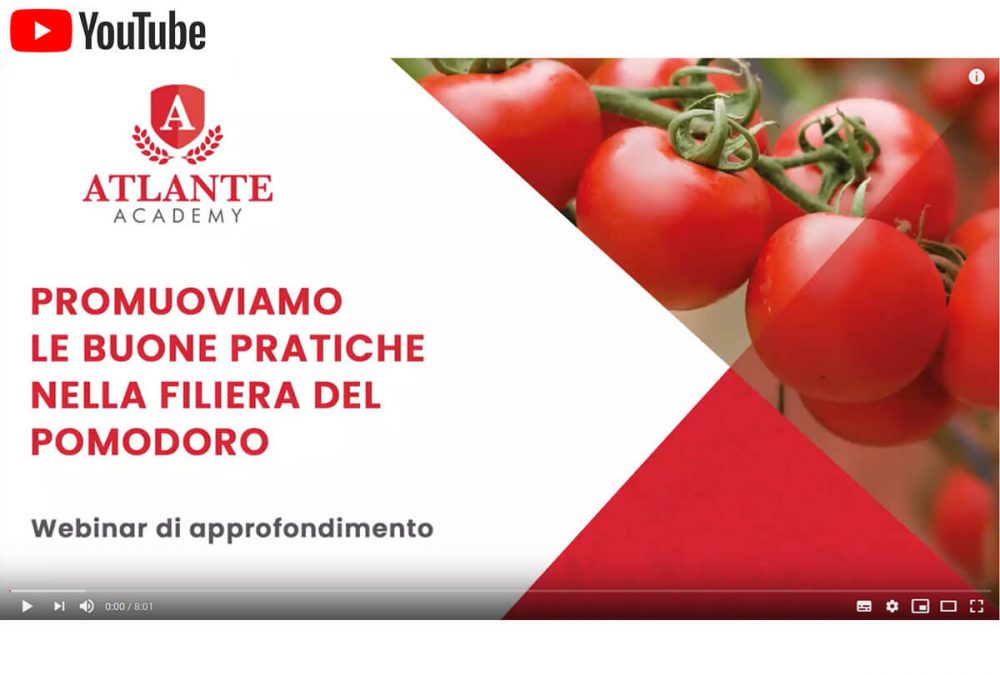 18 June 2020
On June 12th, Atlante Academy delivered a webinar to every operator of its tomato supply chain. In this webinar, held just before the beginning of a new crop, three local referenced legal consultants reviewed elements of the Italian legal framework which farmers must be compliant with, when they have to engage seasonal workforce. The conference was divided in three sections, each one scrutinizing specific aspects of the farm compliance.
A brief introduction was given by Atlante Executive Ethical Manager, Gian Stefano Cecca, who stated once again that modern retailers firmly condemn the illegal use of workforce across their supply chain. Next, the first technical section covered the most common contract forms available to farmers in order to legally hire seasonal workers.
The second section, core of the webinar, explored the prevailing offences occurring in agriculture (including the so called "gangmaster system"), their operating principles and how these transgressions are concealed. During this part, the consultant Doctor Paolo Stern, illustrated legal elements that could help a compliant farmer providing evidence of legality to Authorities, customer inspectors and auditors. This section ended up with an useful dissertation on the existing systems that the Italian law offers to farmers that want to certify the legality of their hiring methods, thus entering public whitelists backed by the Ministry of Labor.
The last section went through the best management practices needed to address health and safety hazards: in the field, but also inside facilities, housing and transportation vehicles, where the workforce can benefit from such farm's services.
As highlighted by Gian Stefano Cecca during the introduction, tomatoes in South of Italy are a natural food excellence, since they are favored by unique local conditions: a mix of sun, soil and manpower. Challenging one of these aspects means putting at risk excellence itself. Human labor is nowadays the most threatened factor, and we must protect it.
Watch the complete webinar online on Atlante YouTube Channel.