Another milestone in Atlante's export business: from Italy to Japan, Atlante's namesake own brand on shelf for the first time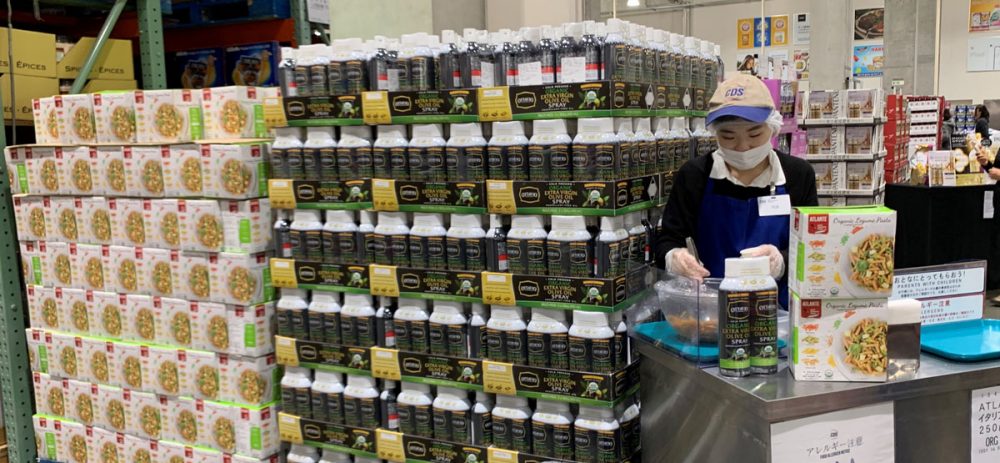 3 December 2019
Atlante brings the authentic Italian taste overseas with the first two new Atlante Brand products: Organic Legume Pasta 4-variety pack and Lambrusco wine, in Costco Japan from December 3rd.
Interest in global cuisine is growing, and so is the spotlight on authentic Italian food – moving away from the famous Spaghetti with Meatball or Pizza with Pepperoni. The combination of quality and regionality are the two pillars on which Atlante Brand is based, for a wide product portfolio with a story to tell, satisfying the needs of the most curious consumers. Consumers who want to experience Italian cuisine and taste the variety of flavours that Italy has to offer, embracing and sharing the experience of cooking for their loved ones – friends and family.
A new 100% Italian brand with a design that highlights the origin of the product, accentuating the region of origin with all its peculiarities, focusing on the ingredients and manufacturing method. A communication that starts from the packaging and continues on the dedicated website www.atlantebrand.com
The strong know-how of Atlante on the Italian territory has allowed the creation of this brand that brings to worldwide consumers specialties that are good, authentic, Italian – as per the payoff of the brand. The aim is to offer a complete sensory experience, for a journey through the variety of flavours of Italy.
2020 will bring many new products on the Japanese shelves, from sauces – for pasta and bruschetta – to other formats and tastes of pasta such as big shapes, flavoured but also regional specialities to appreciate all the nuances of Italian flavours.
Costco Japan is a stepstone for the Atlante brand. Following the "Itameshi boom" – a period of marked growth of interest in Italian gastronomy – the demand for Italian food recorded a strong increase, opening the doors for import of Italian products. The final goal is to extend the distribution to other countries and retailers.